Slots 
The online gaming industry is constantly looking for new ways to entertain slot enthusiasts, and one of the ways is to take the most popular casino games and creating different variations to make the games more appealing to a wider audience and to add more excitement to your gameplay. Having a more educated understanding is an important step on the different kinds of slot machines and getting the most from your slot gaming experience. The cheer variety and selection of all the different types of slot games can be enticing as it is overwhelming.
While all slots may be considered the same by a casual player, the truth is not all slots are created equal. Slot machines can be categorized into various types based on several different factors. To assist you in heading in the right direction, we will be exploring and explaining the 5 different kinds of slot machines you are expected to encounter.
Three Reel Classic Slots
Three reel slots can also be referred to as classic slots. Three reel slots were first introduced back in 1899 and remained a popular choice for slot enthusiasts until this day. Preferring simplicity in a slot game over excess is the way to go with classic slots. The traditional slot machine comprises of physical wheels with symbols made up of an intricate mechanism. Every reel contains between 10 to 32 symbols and are also referred to as stops. Online slot games do not suffer from a restriction of physical space and can, therefore, be programmed to contain far more stops and symbols. Your odds and payouts will naturally be affected by the number of stops per reel. Slot players have the option to pull a lever located on the side of the reels or to press a button to set the reels in motion. In land based casinos, the lever is a symbolical feature and the inspiration behind the one arm bandit term. Lining up three identical symbols will constitute as a win.
Multiple Pay Line Slots
The earlier versions of classic slot machines only contained one pay line, simply meaning that a win is landing three identical symbols on the line. However, these days its common knowledge to see a 5-reel slot game featuring multiple pay lines. You will be able to wager anywhere from one pay line up to 50 multiple pay lines in multi-pay line slot games. When you decide to only wager on one pay line, it's usually the middle pay line that's activated.
When more pay lines are activated, you can create a winning combination using two or three symbols from numerous pay lines. In a 50 pay line slot game, your chances of winning are increased since you are covering more ground, although it is likely to cost you more too. Most of the times you will be able to expand your odds even further by simply increasing the amount of coins wagered per line. It's true that the complex patterns and busy visuals incorporated in multi-pay line slot games can be overwhelming. However, the patience and extra focus usually pay off.
The disadvantages for multi pay line slots starts with betting on multiple lines and increasing the amount you are betting as well. This often leads to wins that are of lesser value than your total bet. However, not betting the maximum line bet often causes a winning combination to appear that you did not place a bet on. Another set back is that multi pay line slots require you to activate all pay lines, leading to a costly affair for penny slot players.
Video Slots: 80's Nostalgia
Slots made a transition in the 1970's from electronic equipment into the video age. The very first video slot named 'Fortune Coin' first hit the casino floors in 1975 and was designed by Walt Fraley. However, video slot games didn't earn their public trust until the early 1980's when it really took off. The casino industry was revolutionized by video because this newly introduced technology wasn't constrained by dimensions or physical mechanics. A video slot machine includes a screen display with digital spinning reels and a spin button that is pressed to set the reels in motion.
Video slots come with a wide range of betting options that surpass the capacity of an out-dated mechanical slot machine, a variety of line counts and improved graphics. Video technology also paved the way to introduce free rounds and bonus games, plus the linking of video slot machines for progressive jackpots. The combination of betting options, unlimited line counts, coupled with progressive jackpots, alluring bonuses, and graphics are what transformed slot machines into a colossal money making business. You can also state that video slots enabled the active world of online slot games as we see them today.
The disadvantages for video slots range from vast amounts of different symbols to an endless variety of various combinations that are sometimes difficult to comprehend. The combinations are relatively rare, and due to the bonuses and jackpots being significantly higher, video slot machines pay out less frequently even if it's more lucrative.
Progressive Slots
Progressive slots were presented shortly after video slots were invented. In a progressive jackpot slot machine, the jackpot continues to grow as more slot enthusiasts play progressive slot machine until someone hits the jackpot. It first acquired the form of a cumulative jackpot presented in one machine, but it was soon realized that numerous machines could be interlinked to produce far greater jackpots. All the money from the slot machines could be joint together in one casino.
Slot machines across various locations could even be linked on a national scale. Slots were causing a stir by developing into a new breed of lottery. With online slots, as you can imagine, there are no limits as millions of computers spread across the world can be interlinked to one progressive pot. By jackpots that are linked, both online casinos and land based casinos accumulate million dollar jackpots and provide the ability to grow fast and hit often.  The disadvantages in progressive jackpots are the odds of winning a jackpot are very low. You will also require a lot of money to have a reasonable chance at winning a top prize.
3-D Slots
To maintain interest, producers of slot machines introduced 3-dimensional narratives and characters to their games. This is as simple as ever to achieve with computer technology, but it also leads to stiff competition as the creative boundaries are continuously being pushed by designers. You are now able to discover slot symbols that jump and move around or cartoon animated characters and games that are developed and based on your favourite television shows or films.
You can easily locate a dynamic slot game fitting every genre, from adventure and action to romance or whatever you desire. New characters and narratives that become iconic on their own are invented by slot game developers. The more reputable and larger gaming companies will naturally own larger budgets and can, therefore, produce far more interesting and intruding 3-D slot games. This is beneficial to a player as it is always safer and better to choose a more reputable and established gaming site.
The disadvantages of playing 3-D slots is the magnitude of processing power it requires to run smoothly on any computer or mobile device. The high-definition 3-D graphics can also be a bit much on your eyes, leading to headaches when you play for an extended time. The highly detailed animations on the screen can also add confusion when looking for something as simple as pay table information.
How to Play Slots
Despite their mind-boggling variety, all slots are based on standard slots rules. Players need to first place a bet. They must choose the number of paylines they would like to play, the number of coins they would like to bet per payline, and a coin value. For instance, if players activate all the paylines of a 20-line slot, choose to bet 10 coins per line, and a coin value of $0.50, they will have to bet $100 per spin of the reels. Once players place their bets, they must press the Spin button to set the reels in motion. Should a winning combination be displayed on the reels, they will win a payout. Otherwise, they have to place another bet and try again.
Tips to Win at Slots
The first step is to research different slot payouts. There are numerous websites dedicated to offering payout percentages on every slot machine found at different casinos. You should also be aware of your limits. It's a smart choice to set a limit you are willing to lose before entering the casino as this will help you control spending. Create a long-term plan, especially if you're on vacation or spending several days playing at a casino. The best option is to budget your funds for the length of your stay. It's also a wise choice to pocket any winnings to ensure you don't walk out empty handed.
By joining a club and taking advantage of their bonus money and loyalty programs, you will always have something extra to enjoy your gaming experience for longer. You will also have an advantage by choosing a slot machine with a small jackpot. The biggest jackpots are normally the hardest to hit, so you'll be far better off in deciding on a smaller jackpot. By playing the highest domination slot machine you can afford will in turn pay back a higher percentage. That said, you should also play the maximum credits to cover all pay lines and ensuring you are paid when a combination win is struck. When deciding to play a progressive slot machine, its crucial to remember that you need to play the maximum amount of coins to claim the progressive jackpot when its triggered.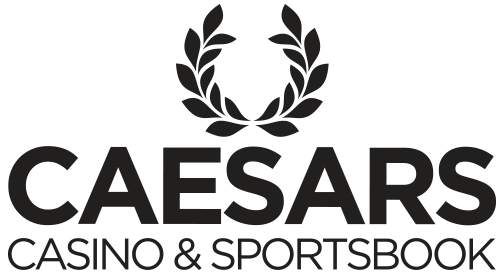 Up to $300 on your first deposit