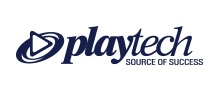 All About Playtech
Launched in 1999 Playtech was founded by a group of industry experts. Thanks to their efforts and hard work over the years , Playtech is now one of the leading providers of games and software in the industry.
Playtech has been growing steadily for almost 2 decades and has a lot to be proud of. In 2002, the first brick-and-mortar casino in Europe went online with the Playtech software platform. Ever since the company has been growing, introducing products and services such as video slots, online poker, live casino, online bingo, sports betting, live TV, and so on.
Today, Playtech provides a full casino experience and has managed to obtain multiple awards for their creations. They also feature some of the very best video slots available, one of the biggest Poker networks, and include a huge selection of video slots that includes classic, 5 reeled games, and progressive jackpots.  Their platform has also become available on mobile devices that allow players to enjoy their most favorite games on smartphones and tablets. The future of Playtech looks bright due to their professional team and the way they have supplied the market in the past.
As a company, it has achieved huge success over the years in the casino market and has managed to obtain multiple awards for their casino games, Poker platform, and many other game features they are involved in. Their latest addition to their awards stand includes the Most Effective Agency Collaboration, which was granted to the company in 2016 at the International Corporate Event Awards. In 2015, Playtech was one again awards for their gaming software, which gave them the eGaming Software Provider of the Year award at the inaugural Awards in Italy.
Playtech is devoted to complying with all the gambling laws of jurisdictions in which it operates. Playtech had expanded into the Italian market with iPoker.it. Today, iPoker.it includes four top Italian gaming operators and complies with all the rules set by the AAMS, the regulatory body in Italy. Playtech also got into a strategic partnership in Serbia, enabling it to supply poker and online casino products to the Serbian State Lottery. Playtech also got into a partnership with Casino Gran Madrid as well as an Olympic-operated casino site in Estonia. All these deals prove that Playtech is keen on entering newly regulated markets.
Playtech casinos provide great advantages for players to enjoy. Unlike their biggest competitors, Playtech has decided not to provide free spins, but rather give their players a unique welcome bonus that provides additional funds in your account and lets you enjoy any game with the bet value of your choice. This might be an offer granted by any other developers, but the main feature that puts Playtech ahead is the low wager requirements they offer. Some of their casinos provide 100% bonuses and only require 10% wagering, which is very uncommon in the online casino world. Some casinos also have higher requirements, but in general, Playtech is known to offer some of the lowest.
Playtech Casino Games
Playtech's portfolio includes poker, bingo, casino, sports betting, live games, social gaming, binary options, lottery, mobile gaming, casual games, fixed odds games, and server-supported terminals. These products form part of a single platform and can be easily integrated into one another. Simultaneously, they can also be used as standalone products as operators can easily integrate any of them into an existing system.
The companies casino gaming software combines cutting-edge technology and excellent games. It offers more than 500 entertaining and innovative poker, sportsbook, and casino games. Ever since Playtech acquired Ash Gaming, its portfolio has become more attractive than ever. Playtech releases more than 50 new games on a regular basis, owing to which players at Playtech casinos never have a dull moment. Also, Playtech has signed deals with internationally acclaimed brands in the entertainment industry, such as NBC Universal, Marvel, MGM, HBO, and others, owing to which it can offer players branded games.
Playtech also offers a mobile gambling product called Mobile Hub, which was developed in partnership with Mobenga in 2012. The Mobile Hub enables players to play their favorite casino games for real money on their tablets and smartphones while on the move. Mobile Hub is based on HTML5 technology and works with all native applications, web browsers, and HTML5 devices.
Their video slots are the most popular as with any developer. However, Playtech has managed to go the extra mile and signed contracts with major companies as mentioned above. This has allowed them to provide unique branded slots with amazing graphics and features. Some of these games also offer a progressive jackpot reward opportunity that can easily reach million dollar payouts. These games include Iron Man 3, The Avengers, The Incredible Hulk, King Kong, Fantastic 4, and much more. These games have a network jackpot, meaning the progressive rewards are connected to each of the games and players can activate the rewards on any one of them.
The developer has also created a broad range of standard video slots that provide massive bonus features, amazing animations, and great reward opportunities. Playtech has a large variety of favorites that continue to draw players to those casinos that features the Playtech software. This includes Atlantis Queen, Baywatch, Cat Queen, Crown Gems, and many others. Most of their 5 reeled video slots provide bonuses with these including the likes of free spins, various types of wilds, scatter symbols, and additional bonus games.
As for their table games, players have the options to enjoy both virtual gaming and live dealer games, one of the newest additonas to onlne gaming. Their virtual game selection provides a much bigger range of choices, such as multiple variations of casino Poker, Blackjack, Roulette, Baccarat, and more. These games feature high-quality graphics and various bet options. The live dealer section has managed to obtain rewards for Playtech and provides a land-based casino game experience. These games include Roulette, Blackjack, Baccarat, Hi-Lo, and Sic Bo. In fact, Playtech's selection of live dealer games is a lot bigger than many other developers that offer a live casino. Games such as Hi-Lo and Sic Bo are not commonly found in live casinos, once again giving Playtech the edge.
The developer also provides a huge Poker network, which is considered to be one of the biggest in the world. This platform includes tournaments, sit'n'go, and more with games such as Texas Hold'em and Omaha. Playtech is also a proud provider of Bingo games that consists of huge jackpot rewards and it's only natural that big victories will take place. Each Playtech casino offers their full range of jackpot games, which allows the values to increase drastically as more players connect. The biggest winnings include Beach Life, which paid out over $8 million is 2012, Jackpot Giant that granted a player with over $6.4 million is 2016, Gold Rally that paid over $6.3 million in 2013, and much more. They also provide other jackpot games that might have smaller values, but could definitely still be life changing.
Playtech Casino Security, Safety, and Fairness
Playtech uses only the best security software to ensure their information is kept safe along with the information provided from players to the casinos they feature. This includes use a highly advanced 128 Bit SSL encryption system, which ensured only authorized people have access to your information. This software is used by each casino that provides their software, which will be checked before the casino software is supplied. This means the casino needs to ensure their security software is up to date and meets all the high standards set out by the developer.
Playtech also takes the time to ensure players have access to third party resources at each of their casinos and that player information always remain safe with the security software mentioned above and other resources to make it even more secure on both their PC casinos and Mobile casinos. Some Playtech casinos also include higher security features regarding login details by offering fingerprint options on mobile or requiring players to use numbers, letters, and symbols in their passwords.
Each of their games come with a random number generator. This includes video slots, table games, specialty games, and much more. This system ensures that each of your winnings are randomly rewarded and provide fair winning opportunities. This combined with their high payout rates is one of the reasons Playtech has become so popular. All their games have been tested multiple times by third party companies, which ensures their payout rates are correctly adjusted and that the random number generators are in fact functional and have not been tampered with.
Contact Playtech
Since the company is eager to get into new partnerships, it encourages anybody interested to get in touch with the company representatives by filling in a simple online contact form. Players at Playtech-powered casinos are also free to contact them regarding any queries they may have.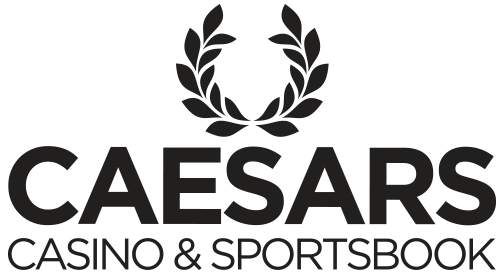 Up to $300 on your first deposit