OVERVIEW OF SCRATCH CARDS
People usually think of glamorous lights, lots of people, and an exciting and adrenaline-pumping environment when they think about gambling. While this is true, there is one category of casino games that strips off all the fascination and excitement attached to the casino world and boils it down to what it truly is: a tale of luck. They're called scratch cards, and they're one of the few instant-win games which you will find in many casinos across the world. Instant-win games are purely luck-based, and as the name suggests, players immediately find out whether they've hit the big one or should try again sometime.
Compared to traditional gambling, where players can use a certain level of intelligence and skill to turn the odds in their favor, scratch cards are very straightforward and less mathematical. While this does disappoint some people who like to use said intelligence in face-offs on the poker table, people who're just looking to have some easy and quick fun are pleased. The scratch cards introduced originally were very basic and were coated with a substance that was meant to be scratched off to reveal the symbols. When players match 3 symbols, they win. Although the probability of winning big prizes is fairly thin, the chances of winning smaller prizes aren't. Even though they're not as valuable as the top prizes, they still give quite a profit considering the cost of a scratch card.
PLAYING SCRATCH CARDS ONLINE
Online scratch cards are a newer, more elaborate version of the classical physical lottery scratch cards. There isn't much of a difference between online and offline scratch cards, except for the physicality and form factor, but online scratch cards are thought to be more engaging. These are played by clicking at a certain point on the card. Using the mouse, players can scratch off cards online, which reveal symbols, multiplier values, and different prizes.
To win a prize, players must have three identical icons on their scratch cards. Online scratch cards also have an option to automatically reveal all the icons for players who don't like the idea of manually scratching off their scratch cards. To initialize the game, all players need to do is select a card value that suits them and purchase the tickets. While most games only allow one player to purchase a single scratch card, some games do allow for the buying of multiple tickets, which is always good – the more the tickets, the higher the chances of winning.
As with traditional scratch cards, the organizer, or in this case, the software provider, determines the chances of winning. Additionally, in some places like the United Kingdom, some online scratch card games are officially sanctioned by the National Lottery, since offering an online lottery promotes it more and makes it easily accessible for people. Most card games are web-based, which means they can be easily accessed through a handheld device like a phone or tablet. Additionally, some also offer downloadable options for players since they are much more comfortable with it.
WHY PLAY SCRATCH CARDS
Scratch cards don't sound that exciting to most gamblers, especially players who prefer a high shot of adrenaline while playing table games or slots. They're very monotonous, stale, and just don't offer the same level of excitement as other casino games – wrong! Scratch cards have much more likability to them than they did years ago due to the variety that has been introduced. Scratch cards can be a lot of fun, but more than that, they can be rewarding. There are many different scratch cards for people to choose from, all of which offer generously exciting jackpots and prizes. While physical scratch cards have a very small probability of offering significant wins, the online versions offer much better reward opportunities as well as better odds for players, considering the return to player (RTP) percentage. Another major reason for trying out scratch cards is the time invested. Compared to slots and table games, scratch cards take up way less time. Availability on both mobile devices and websites makes the task even easier, so people can scratch that itch to play at whatever time they want. And unlike what many people think, scratch cards have a huge selection of games for players to choose from, with every game offering its advantages. Some of these games provide more payouts with smaller frequencies, while others provide fewer payouts of larger quantities. Also, unlike other casino games where players are required to invest a lot of their time, scratch cards are fast-paced and allow players to complete them within a few minutes. Many players prefer this kind of fast-paced game since they provide a better winning opportunity.
HOW TO PLAY SCRATCH CARDS ONLINE?
Playing scratch cards online is almost the same as scratching a card in real life, minus the silver lining. However, the addition of enjoyable themes, bright colors, and the general ease of playing make it a completely different experience than scratching one in real life. The only thing which is important while playing scratch cards online is the choice when it comes to the level of interaction. As mentioned before, players can choose between a typical manual scratch, in which players use their mouse and the cursor to scratch off the silver coating and see if they've won.
THE AUTO-SCRATCH AND AUTO-PLAY
There are usually two features provided by the online casinos that house scratch card games. The first is the auto scratch feature, which is sometimes listed under the 'options' or 'expert play' tab, depending on the software and casino you're playing at. Simply choose the card, or multiple cards, whichever you want, press the auto button, and the computer does the rest of the job and starts choosing random spaces.
Autoplay is for more serious players. In this scenario, players are required to choose the number of cards they want and hit 'play', and then sit back and relax while the game goes to work. This is ideal for people who want to go over lots of scratch cards in a really short amount of time and is also very nice to play low stake games.
Apart from this, there is no proper advice that can be provided, nor an appropriate strategy than can be devised, since the game is completely based on sheer luck. One thing that is important to remember is to make sure you know how much you're playing for since some software does fool people into thinking they're wagering less per game while, in fact, they're wagering much more. Typical prices for cards can range from 10¢ to $20. Since these games are very fast-paced and require minimum interaction from the player, it is highly recommended to start from the lower end of the wagering scale and slowly move your way up.
WHERE CAN I PLAY ONLINE SCRATCH CARDS
Many developers have provided players with exciting scratch card games featuring different themes and rewards. Companies like Microgaming, NetEnt, and Playtech are some of the most well-known around the world and offer a memorable experience with some of the most entertaining scratch card games.
Most games are almost similar in terms of payout rates, although some might include a higher percentage by a few numbers, which doesn't have a massive effect on a player's game.
SCRATCH CARDS BY MICROGAMING
Microgaming is another giant among the list of developers of the casino industry and is famously known for providing high-quality games with an unparalleled experience. These are offered by the top online casino brands in the world, with players from many countries being able to play. Among the best Microgaming scratch card games are Cashapillar, Dawn of the Bread, Foamy Fortunes, Freezing Fuzzballs, Golden Ghouls, Granny Prix, Halloweenies, Mumbai Magic Scratch Cards, Slam Funk, Super Zeroes, Wild Champions, and more. Scratch card games by Microgaming are considered to be the top instant win casino scratch card games online, with high stakes betting, good odds of winning, and special bonus games.
SCRATCH CARDS BY NETENT
NetEnt is widely recognized as one of the best developers in the casino world. It is behind some of the most iconic games with amazingly designed themes and graphics, along with killer features and a range of games. One of the best scratch card games by NetEnt includes The Lost Pyramid, which provides players with the standard features of a scratch card game and additional rewards. The players need to find the golden symbols which are hidden in the pyramid. Players have a chance to receive up to 50,000x their wager value if they can manage to find at least 2 symbols that match their wager amount up to 7. The treasure hunt is also an exciting game based on the adventure theme. Here, players are provided with a map with various locations on an island. Players are required to dig and uncover a treasure chest. The more treasure chests players find the higher payout they receive. Players need to find at least 2 in a single round to receive their bet total or up to 6 to win 10,000x their wager amount, leading to enormous winning potential. NetEnt also has a few other exciting titles like 7 Gold Scratch, Tribble, Tribble Knockout, Triple Wins, Triple Wins High Roller, and Triple Wins Star Ticket.
SCRATCH CARDS BY PLAYTECH
Playtech is also widely considered one of the top three developers globally, famously known for its live dealer games, enormous slot connection, poker network, and much more. Their scratch card games collection has some of the best games on the market and features a unique style of play, which isn't very common. It also embodies rewarding gameplay and an enjoyable game style that appeals to the people. Playtech also has many scratch card games named after the famously known Marvel superheroes, which also helps in its popularity, along with being tried and accepted by players. Some of their best scratch card games include the Gladiator Scratch, Rocky Scratch Card, Elektra Scratch, Blade Scratch, Captain America Scratch, Fantastic Four Scratch Cards, Iron Man, X-Men, Rocky, Kong, Mummy Scratchers, Hulk, Dolphin Cash, Easter Surprise, Santa Scratch, Football Legend, Avengers, Thor Scratch, and the Ghost Rider Scratch games. Out of all the developers, Playtech has the most diverse, interesting, and engaging collection of scratch cards.
1X2 GAMING INSTANT WIN SCRATCH CARD
1×2 gaming scratch cards offer an interesting collection to people, especially because their collection is different in terms of its theme and approach compared to scratch cards by other companies. They offer sports-themed scratch cards that are fun to play and which also allow for high stakes betting. Some of their famous titles include Off Scratch, (Golf themed Scratch Card), Grand Prix Gold, Go for Gold, Scratch Soccer Scratch-off tickets, and Rugby Riches.
SHOULD YOU PLAY SCRATCH CARD GAMES?
Scratch card games are ideal for players who want instant wins in a very small amount of time. Although they don't offer the physical element and feel of the typical scratch cards that can be found, playing them online offers a new kind of experience centred on multiple themes. Some of the best-known names in the business like Microgaming, NetEnt, and Playtech have all made sure they have sizeable collections for players to play, which only points towards how online scratch card games have grown in popularity over the years. If you're someone who likes to be instantly rewarded and enjoys watching a cursor scratch a card on your computer screen, these should be to your liking.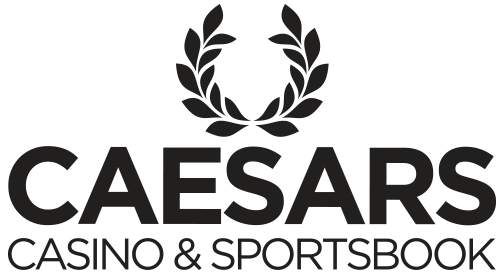 Up to $300 on your first deposit