Land Casinos in New Jersey
The state of New Jersey is not new to gambling. There seems to exist a certain kind of connection between the two as the state has not exhibited much strictness about it compared to the other states of America. It has been observed that not only is gambling rampant there, but also lotteries, horse racing, and pari-mutuel gambling have been common in casinos since the 18th century. A fun fact is that gambling was banned in the state for quite some time i.e., from 1894 to 1939, but the ban was never observed strictly owing to the tolerance towards gambling.
Back in 1970, gambling took on a new face when the New Jersey Lottery was announced. Then, in 1976, the love of gambling became evident when the people of the state came together and voted for the legalization of casinos. They were successful, and casinos were legally allowed to be operational in Atlantic City. Hence, it was the first state to receive the recognition of legalizing casinos, other than Nevada.
The world of gambling got another victory in New Jersey when online gambling was legally allowed in 2013. After that occured the  legalization of sports betting in June of 2018.
Presently, the state is proud to have numerous top-quality casinos located in Atlantic City, many of which have an online presence. The people of New Jersey can legally enjoy these online casinos. Most of the brick and mortar casinos offer top tier services, and that is why all gamblers love the city. The online casinos have made quite an impact and are visited by gamblers all the time for their popular games.
Top Picks of Land-Based Casinos in New Jersey
In terms of brick and mortar casinos, we have made a list of the most efficient, fun, and rewarding casinos.
Resorts Casino Hotel
Inauguration: May 28, 1978
Available games: Sports betting, Asian gaming, slots, tables
Number of rooms: 942
Total area: 100,000 square feet
Theme: Roaring Twenties
Phone: +1 609-340-6300
Address: 1133 Boardwalk, Atlantic City, NJ 08401, United States
This hotel has the honour of being the first casino hotel in Atlantic City. At the time of its opening, it was the only legal casino outside of Nevada. As soon as it opened its doors, it was instantly popular and had people waiting in lines outside of it. The land-based live casino was expanded in 2004 to include the 27-story Rendezvous Tower. The theme of the casino is based on the TV show called Boardwalk Empire.
Caesars Atlantic City Hotel and Casino
Inauguration: June 26, 1979
Available games: Sports betting, slots, tables
Number of rooms: 1,141
Total area: 145,000 square feet
Theme: Roman Empire
Phone: +1 609-348-4411
Address: 2100 Pacific Ave, Atlantic City, NJ 08401, United States
Not only was Caesar's second casino in the city, but it is also the biggest one. The theme is an appealing one as it is completely Roman, which has been developed and made to be more pronounced with time. The casino boasts a massive collection of games; it has 135 table games and 3,000 slot machines. Moreover, the magnificent Centurion Tower of 25 floors is visible from there. The casino houses many restaurants, spas, baths, and even a shopping mall named Playground Pier, where branded products can be found.
Bally's Atlantic City
Inauguration: December 29, 1979
Available games: Table games, slots, sports betting
Number of rooms: 1,214
Total area: 225,756 square feet
Theme: Modern
Phone: +1 609-340-2000
Address: 1900 Boardwalk, Atlantic City, NJ 08401, United States
An interesting fact about Bali's Atlantic City is that its location is famous because of Monopoly. Other than that, there are two casinos, namely Park Place Casino and Wild Wild West Casino, located nearby. The casino was built back in 1997, and the theme was a frontier one. It is equipped with around 5,000 slot machines, and sports betting is also available. In terms of the gaming space, 25% of it is a smoking zone.
Harrah's Atlantic City
Inauguration: November 27, 1980
Available games: Keno, slots, tables, sports betting
Number of rooms: 2,587
Total area: 160,000 square feet
Theme: Marina Waterfront
Phone: +1 609-441-5000
Address: 777 Harrah's Blvd, Atlantic City, NJ 08401, United States
If we are counting, this casino was the fifth one to open in the city and has been popular ever since. In terms of games, Harrah's Atlantic City has 139 table games and 6,000 slots and video poker machines. Not only that but Harrah's also hosts an Annual World Series of Poker, which is played in the 40-table poker room. In 2018, Harrah's decided to try out another arena, sports betting, and it has been running ever since.
Tropicana Casino Resort Atlantic City
Inauguration: November 26, 1981
Games available: Slots, tables, sports betting, the Asian gaming
Number of rooms: 2,364
Total area: 125,935 square feet
Theme: Old Havana
Phone: +1 609-340-4000
Address: 2831 Boardwalk, Atlantic City, NJ 08401, United States
The Tropicana Resort Casino is beloved as it houses 2,400 slot machines and more than 132 table games with names like roulette, blackjack, and baccarat. Gamblers throng the casino as it offers various kinds of poker games like Let it Ride, Three Card, and Caribbean Stud, and their favourite attraction is the daily poker tournament. If that is not enough for the common crowd of players, Tropicana Casino Atlantic City has something for sports fans. Players can enjoy a sportsbook where they can place bets of different sorts on many kinds of live sporting events.
Golden Nugget Atlantic City
Inauguration: June 19, 1985
Available games: Tables, slots, sports betting
Number of rooms:717
Total area:74,252 square feet
Theme: Gold Rush Era
Phone:+1 609-441-2000
Address:600 Huron Ave, Atlantic City, NJ 08401, United States
As interesting as the name of this on-premise live casino, Golden Nugget Casino was inaugurated back in 1985. The casino's exciting origin is that it opened under the name of Trump's Castle, as the complex formerly belonged to now-President Donald Trump. The casino is famous as it was the set for the game show called Trump Card and the game show version of Yahtzee. In 2011, the casino was purchased by Landry's, who then renamed it Golden Nugget Atlantic City. Under Landry's new rule, the casino saw a big-scale renovation. In 2013, the land-based casino went a step further and launched its online casino.
Borgata Casino
Inauguration: July 2, 2003
Available games: Tables, slots, sports betting
Number of rooms: 2,767
Total area: 161,000 square feet
Theme: Tuscany
Phone: +1 609-317-1000
Address: 1 Borgata Way, Atlantic City, NJ 08401, United States
A very popular on-premise casino is Borgata, and it is one of the highest-grossing casinos in the city. Coming down to the basics of the casino, it has more than 4,000 slot machines, 50 poker tables, and 160 table games. Borgata holds daily poker tournaments and also hosts tournaments with the World Poker Tour that involve high stakes. The land-based casino is also involved in another avenue: Borgata's Race & Sports Book. It offers sports betting for many sporting events. The casino is talked about in the gambler's circle because it is where the miraculous event of Patricia Demauro happened. In 2009, she broke the record and got her lucky streak at the craps table at Borgata when she rolled a par of dice 154 and never once threw a 7.
Hard Rock Hotel and Casino Atlantic City
Inauguration: June 27, 2018
Available games: Asian gaming, tables, slots, sports betting
Number of rooms: 1,971
Total area: 167,000 square feet
Theme: Rock and roll
Phone: +1 609-449-1000
Address: 1000 Boardwalk, Atlantic City, NJ 08401, United States
Have you ever heard of the popular Trump Taj Mahal? Did you know that it transformed into the now-famous Hard Rock Hotel & Casino in Atlantic City? It all happened because, in May 2018, the on-premise casino underwent new ownership and management. The casino was indeed closed for two years, but under the new management, it recovered spectacularly and now has 2,115 slot machines and 100 table games, including craps, roulette, and blackjack. The casino takes gambling seriously and wants every player to enjoy themselves to the fullest, which is why they offer free gambling classes that teach new beginners how to gamble the right way.
Ocean Casino Resort
Inauguration: June 27, 2018
Available games: Sports betting, slots, tables, the Asian gaming
Number of rooms: 1,399
Total area: 130,000 square feet
Theme: Ocean
Phone: +1 609-783-8000
Address: 500 Boardwalk, Atlantic City, NJ 08401, United States
Another land-based casino on our list is Ocean Casino Resort, which was previously named Revel Casino Hotel in Atlantic City. Ocean Casino is well-equipped in terms of games as it boasts of having 2,500 slot machines and 120 table games that are of several types like craps, roulette, blackjack, mini-baccarat. The players can choose to enjoy many versions of poker and sports betting, which is done through William Hill. If you visit the brick and mortar casino, you can have a wonderful experience in the supremely exclusive Ultra Lounge Bar.
The allure of Land-Based Casinos
Brick and mortar casinos are establishments where gamblers are allowed to avail rewards and be impressed with quality features. The concept of casinos has evolved, and one thing that has become common is that most in-land casinos have major themes that they are built around, and all of their activities and games somehow relate to the theme. This is not just for gamblers but also visitors, as it opens their eyes to a whole new world. Land-based casinos can be found in most major metropolitan areas, and an individual has a lot of options to choose from. There are innovative game developers in the field that partner with different casinos, and this adds to the variety.
Prizes of On-Premise Casinos
Online casinos are all about rewards. They offer several rewards, including free spins, sign-up bonuses, match bonuses, free spins, etc. Many of the rewards can be converted into cash. You will even find big rewards like getaways, cruises, and much more. But all of them combined do not even come close to the kind of prizes that you can grab at land-based casinos. Brick and mortar casinos are all about keeping their players and making strong customer relationships, which is why they are always coming up with the most fruitful prizes ever.
VIP Programs of Land-Based Casinos
Many new gamblers complain that the process of joining a new casino and their programs can be a bit tedious, but they need to keep the rewards in mind. On-premise casinos value their customers, which is why they start offering rewards in their loyalty programs early on. It can start with cash bonuses and proceeds to amazing invites to promotional events where you can win mind-boggling cash prizes. If you become loyal to a land-based casino, you will be rewarded through moving up in their exclusive program. Upon the advancement, you will be rewarded with special parking reserves, discounts on tour packages, discounts on hotel rooms of casinos, free tickets to shows, and so many other exciting offers.
It is prudent to keep in mind that not all brick and mortar casinos will offer the same rewards. Each casino works according to their policy, which means that it will offer its own set of prizes.
Managing Money at On-Premise Casinos
Many gamblers comment that they run out of their money faster at a land-based casino than an online one. Why is that so? It could be that the atmosphere of the brick and mortar casinos is so much more inviting with its themes, all-time playing background music, the energetic crowd, and opportunities to spend money on food and drinks. But if you are smart, you should carry only a certain amount of money to the casino. The trick is to take only one card with a certain limit to the land-based casino and leave the rest of your money and cards at home.
In retrospect, online casinos are where gamblers lose count and spend over their budget. The depositing process of online casinos is timely and easy, especially with the various banking options available. Due to this factor, people find it harder to stop spending and keep playing at online casinos.
Usage of Casino Cards
The smart way is to set aside a budget for the casino, choose a land-based casino that offers a casino card, and charge the card according to your budget. Once done, take that card to the casino and only spend the amount that has been charged on it. With the card, you will be able to gamble, buy food and drinks, and avail other services at the casino. Moreover, you will be awarded loyalty points and other benefits exclusive to the cardholders of the casino.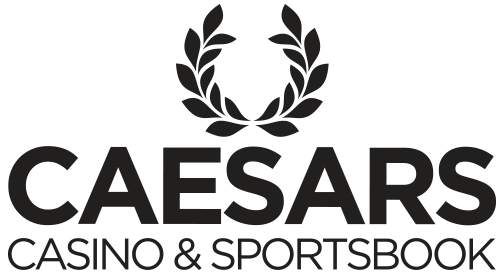 Up to $300 on your first deposit