LEARN HOW TO PLAY BLACKJACK LIKE A PRO
Blackjack is one of the most popular games worldwide. People who have never played Blackjack know all about it. You will be able to find it at most land-based casinos and will be able to play different variations of it. It is a very easy game to understand and play and comes with huge winning opportunities. The interesting part of this game is that the player decides the how and when of the game. The game is in the player's control, but not entirely, which is one of the game's most enticing factors. The game is so popular that it is not only limited to casinos. It is played at parties of all kinds all over the world.
If you are eager to play it during the pandemic, why not visit some online casinos to try your hand? There is no doubt that online casinos are a true blessing for gamblers all around the world, as most casinos are not open yet. But do not worry as you can give online casinos a whirl, and we are sure that you would love them.
A lot of people believe Blackjack to be a game of skill, yet a few believe that it is a game based solely on luck. Although the results are uncontrollable most of the time, some strategies and systems allow a player to get better and favourable results.  You need to learn the basic rules of the game to understand it completely or it won't work out for you. Although you can have beginner's luck, it is sometimes better to learn the rules so you can understand basic strategies and not lose everything you have.
CASINOS WHERE YOU CAN ENJOY BLACKJACK
Upon our research, we found some casinos in New Jersey that seem to offer promising Blackjack experiences at both their brick and mortar establishments and their online casinos. One piece of advice that we would like to give to gamblers is to always check online casino reviews before playing. It is not smart to blindly choose a casino if you do not have much information on it. After a lot of work and deliberation, we have comprised the following list:
Bet MGM Casino.
Party Casino.
Golden Nugget Casino.
Caesars Casino.
Virgin Casino.
Harrah's Casino.
Tropicana Casino.
Borgata Casino.
OVERVIEW OF BLACKJACK
Blackjack can only be played against the house, which means that the player on the same table will not influence the results you get; they will be responsible for their luck or strategy. The game can either be played with a single deck of 52 cards or up to 8. Casinos mostly opt for the maximum number of decks, so the players are unable to count cards in their favor. Card counting is considered cheating, and a lot of casinos might kick you out and blacklist you if you are caught doing that.
This article will teach you how to play Blackjack and its basic and advanced strategies. This article is for all, from beginners to pros, and it will benefit all. The key is to pay attention and follow our tips exactly as we have written them down. The purpose of this article is to help all the players of Blackjack be the best at the game. You have the chance to win big, only if you play cleverly and carefully.
HISTORY OF BLACKJACK
The history of Blackjack is unknown to all. The only reference we can get is from a book written by Miguel de Cervantes, the author who wrote Don Quixote. The novel's name is Novelas Ejemplares, written in 1601, and it is believed to be the earliest reference to Blackjack. In this set of series written by the author, he talks about ventuno. Ventuno means twenty-one in Spanish. The novel shows a few characters that devise a plan to cheat the game.
When American casinos first introduced Blackjack, it included a set of high payouts and rewards. This included Blackjack, which gave a 10:1 payout if you had a complete Blackjack hand or an ace of spades. This was the main reason that the game was named Blackjack. In the Spanish version of the game that was talked about in the novel, the players played with a baraja deck of cards, which meant that 8 or 9 cards were removed from the deck. Nowadays, however, casinos use the whole deck of 52, which excludes the Jokers and includes more decks.
RULES & REGULATIONS OF BLACKJACK
The typical Blackjack game has a bunch of rules necessary for a better understanding of the game. The rules are quite easy to remember but are necessary for new players to remember if they want to learn the game better and devise their strategies.
The biggest and the unbeatable hand is 21. Any number that comes close to the number 21 makes your chances of winning higher. However, if the value of your hand exceeds 21, it becomes a bust and the hand is lost. Each card values the same as it is numbered, and the face cards hold a value of 10. An ace can have two values, either 11 or 1. The dealer plays their hand only when everyone at the table has played theirs and is required to have a card value of at least 17. This means that the dealer has to pick another card if the value of his hand is below 17. This works well in the player's favour as it sometimes leads to the dealer getting a bust, and all players with a card value of below 21 wins automatically. But if the dealer has a value the same as yours, the dealer wins.
The players have some options that the dealer can not use. These include the hit, stand, split, and double up. Each casino determines the rules regarding these options, and they might tell you about the cards these options apply at, but the rules don't change.
COMMON TERMINOLOGIES OF BLACKJACK
If you want to play Blackjack like a professional and not make a fool of yourself at the table, we advise you to familiarize yourself with the common terms of the game itself. All you need to know is listed down below:
Hit – Asking the dealer to hit you means asking the dealer for another card on top of the one(s) you have. If you get a bust, this cannot be reversed.
Stand – You ask the dealer to stand when you want to close the hand, which means that you will stand with the current value of your cards, and you're challenging the dealer with that number.
Split – You can split your cards up into two hands if you get two cards of the same value. You will be required to put an additional bet of the same value for this. The cards will be placed separately, and the dealer will be drawing separate cards for each. Those will now be played as two different hands. Some casinos do not allow all of the cards to be split. Rather, they only allow some.
Double Up – This move is full of risk and profit. Requesting a double up means asking the dealer to give you one more card and doubling your current bet. Once you have requested a double up, the hand will stand, and no more moves would be allowed. If your hand values 11 or you have requested a split on aces, this move is worth taking a shot. But casinos limit your options by providing the split option on only a few cards.
INNER LEVEL WORKING OF BLACKJACK
As long as you understand the table rules mentioned above, Blackjack is a fairly easy game to play. The player has more favourable playing conditions than the dealer as the player has more options than the dealer. The reason for Blackjack's popularity is that it has one of the highest payouts in casinos around the world.
When the round begins, you will have a box right in front of you where you will put your bet, which confirms your next round. The players are initially given two face-up cards initially, but the dealer will only have one card face up and the other face down. The first player to get the options mentioned above is on the dealer's left. The dealer will play their hand when each player either decides to stand or bust. Whether you have won your hand or lost will be determined after that.
KINDS OF BLACKJACK IN EXISTENCE
Blackjack is perhaps one of the most famous casino games of all that exist today. The first thing that you need to remember about Blackjack that it is a table game. There are many different variants of Blackjack offered by casinos that don't let the Blackjack aficionados get bored at any moment. Some developers are making new tweaks to the game by adding some rules to the game, changing the tables, etc. This will not affect the game completely but will add excitement for the players who got bored with the basic or standard game of Blackjack.
Among the most popular variants of online Blackjack are Vegas Strip, Blackjack Switch, Double Exposure Blackjack, Spanish 21, Pontoon, Perfect Pairs, and Super Fun 21, to name a few. There is a variant named Elimination Blackjack that is a mix of Texas Hold'em and Blackjack. In Elimination Blackjack, you not only have to beat the dealer but also the other players.
TRICKS & TIPS TO WIN AT BLACKJACK
Before the new players begin, they need to make sure they understand all the rules of Blackjack and also know about the rules set at the specific casino table. If you do not understand something, do not hesitate to ask the dealer or check options online on another tab if you are playing in an online casino. These options will also inform you about when you can split or double up.
Your success at Blackjack depends upon a few things that include a good betting strategy and a fair amount of bankroll. Some strategies and techniques will give you the upper hand over the house. However, it is crucial to keep in mind that the player should know when to walk away. This is mostly when you are up because no matter what strategy the player uses, the house has an edge of winning on a number close to you, which benefits it.
CLEVER STRATEGIES TO PLAY BLACKJACK
The riskiest and best system to recover your losses and attempt to make a profit is the martingale system. By this system, a player is suggested to increase their bet after each losing hand, which is also called the negative progressive system. As the betting value could reach a very high number after losing a few hands, it requires the player to carry a fair-sized bankroll. For beginners, online casinos are very good options to start and learn because they have much lower table limits yet offer rewards close to real-life casinos and provide the option of live dealers.
It is recommended that the player start the bet very small if they are using the martingale system, such as the lowest possible at perhaps $1. If you lose the first hand, you can bet $2 on the next hand, and if you lose that too, you can go on and bet $4. After losing these, if you win the next hand, it will cover all your previous losses and make you a profit of $1. Although it is highly unlikely for a player to lose five or six hands, it is still recommended that the player keeps a bankroll of at least 10 progressive bets and keep the winnings separate.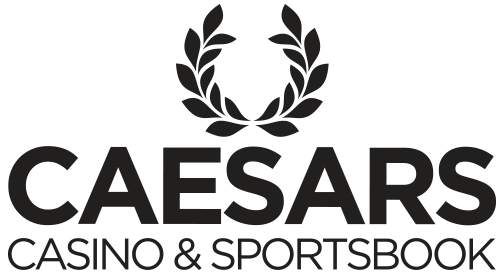 Up to $300 on your first deposit