Blackjack
Blackjack is a very popular game worldwide, not only with casinos, but almost everyone knows about the game even if they haven't played it. The rules are very easy and provide a range of huge winning opportunities. One of the most interesting aspects of Blackjack is the fact that you as a player have say in what happens in your hand and how it's played.
Many players would say Blackjack is a game of skill while others would say it's pure luck. However, in most cases, the results can't be controlled, but using a strategy or system will be able to provide better odds that count in your favor. To understand the game correctly, you need first to understand the rules and how the game is played. This will make it easier to understand the strategies and how they can be a benefit to your game.
Blackjack is played against the house only, meaning players attending to the same table will not have any effect on your hand or how the results appear. Some games are played with a single deck while others can use up to 8 decks of 52 cards, meaning jokers do not form part of the game. Casinos commonly use 8 packs to avoid any possibility of card counting, which could give the player a huge advantage in predetermining the next card.
In this article, we will look at the rules of Blackjack, how to play the game, how it works, and what the best strategies are. All players can benefit from this article, including beginners right through to the professionals.
Blackjack History
Blackjack's history is somewhat a mystery as there are not many references to the game other than a book that was authored by Miguel de Cervantes who was famous for writing Don Quixote. In Novelas Ejemplares, which is a series of novels written by the author, he refers to ventiulna, which means twenty-one in Spanish. In the novel, the characters work on a plan to cheat in the game, which was played with a baraja deck of cards (8 and 9 cards are removed). The novel was written in 1601, which is the earliest reference to the game.
When the game of twenty-one was introduced to the Americans, casinos provided players with a range of bonus reward opportunities, which included Blackjack that gave you a 10;1 payout for a hand holding a black jack and the Ace of spades. This hand has become very popular with the game, which is why the name was altered to Blackjack. The America variation was played with a full deck of cards, excluding jokers. Today, casino use the same rules, but also include more decks as mentioned above.
Blackjack Rules
The standard Blackjack game provides a range of rules that are essential to understanding how the game works and where your advantages are. These rules are easy to remember, but also provide crucial information that could help new players get used to the game easier and develop strategies of their own.
The most important and most obvious is that a hand of 21 is the strongest and that any hand close to 21 is considered strong, but not unbeatable. However, any hand value that exceeds 21 is regarded as a bust and an automatic win for the opponent. All cards hold their own face value and all face cards are seen as a 10. The only card that has 2 values is an ace, which can be used as an 11 or 1.
As for the dealer who only plays their hand after all the players is required to hit or stand on a soft 17, which is determined by the table as this information is always stated on the table. This means the dealer needs to get at least 17 but below 21, which is a huge advantage for players as it often results in the dealer exceeding 21, meaning an automatic win for all other players who have not exceeded the value. However, if the dealer has a value close to your without busting, the house will win.
Players also have more options than the dealer, which provides more reward opportunities. These include hit, stand, split, and double up. Most casinos will have their own rules regarding each of these options, but at the end of the day, they can simply tell you the card values that can use the mentioned options, but the rules remain the same.
Hit – To hit means you will receive another card to your existing cards to increase your value. This cannot be reversed if you exceed 21 with the additional card.
Stand – Stand is used to close your hand, meaning no further moves can be made and the value of your hand at that point will be used to challenge the dealer's hand.
Split – Should you receive 2 cards of the same value, you can split these into 2 hands. This will require an additional bet of the same value to your original bet. The cards will be separated, and the dealer will provide another card to each pack. These packs are then played as individual hands. Some casinos will only allow certain card values to be split.
Double Up – This is a risky move in Blackjack, but can also be amazingly profitable. If you request a double up, the dealer will provide you with one more card and your bet needs to be doubled. Once this has been played, you will automatically stand, meaning no more moves are possible. This is a very popular move with split aces or a hand total of 11. However, some casinos limit your options by only making the option available with certain hand values.
How The Game of Blackjack Works
Blackjack is an easy game to play as long as you understand the table rules as mentioned above. There are many options for the players to use and the dealers are very limited with their choices, meaning the edge is in your favor. Blackjack has one of the highest payout rates, which is why the game is as popular in casinos from around the world.
At the beginning of each round, you need to place a bet in the box in front of you, which ensures you will receive cards in the next round. Each player is given 2 cards face up, and the dealer will have 1 face up and one face down card. Options are always given to the player on the dealer left first, which includes the options mentioned above. Once all the players have busted or selected to stand, the dealer will play their own hand. Depending on the results, you will receive your winnings or your bet will be lost.
Types of Blackjack
Casinos offer several variants of blackjack, owing to which there is not a dull moment for Blackjack enthusiasts. To make it more exciting, developers are working on new variants of the game, which includes different tables and a few tweaks to the game rules and betting options, which doesn't change the game completely, but definitely, makes it a lot more exciting for those of you who are tired of standard Blackjack.
Some of the most popular variants of online Blackjack are Blackjack Switch, Perfect Pairs, Vegas Strip, Spanish 21, Super Fun 21, Double Exposure Blackjack, and Pontoon, to mention just a few. A unique variant called Elimination Blackjack attempts to blend the games of Texas Hold'em and Blackjack. In the case of this variant, the aim is not only to beat the dealer but also to emerge as the last man standing.
Tips to Win at Blackjack
New players need to ensure they fully understand the rules of Blackjack and also how the game works with the rules set out the casino table. If there is something you do not understand, be sure to as the dealer or access the information tab if playing online. These options will provide you with all the information and smaller details as for when you can split or double up.
To be successful with Blackjack, you will require a betting strategy and a fair sized bankroll. There are a number of strategies and systems that will provide amazing results and provide you with an edge over the house, but it is important to remember that these strategies will require players also to walk away while you are up because no matter what strategy is used, the house edge always remains in their benefit.
Strategy For Playing Blackjack
The Martingale system is one of the riskiest, but also one of the best to ensure your losses are covered and that you still make a profit. This is a negative progressive system, meaning you increase your bet on each losing hand. Players definitely require a higher bankroll for the system as each betting value could reach much higher values after a few losing hands. Online casinos are a great place to begin as the table limits are set much lower while offering the same reward opportunities and even live dealers.
To use the system, we recommend starting small with a $1 bet for example. If the first hand results in a loss, your next bet would be $2. Should you also lose that hand, the next bet would be $4. Should the third hand result in a win, you will receive back your $4 bet and another $4 in winnings. Your total bet for the first 3 hands would be $7, meaning you had won back all your losses and made a $1 profit. As we all know, it's rather uncommon for a player to lose more than 5 hands in a row, but with this system, we recommend having a bankroll that will cover at least 10 progressive bets and that all winnings are held separate to go home with you.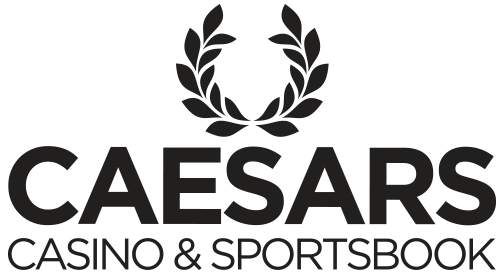 Up to $300 on your first deposit