OVERVIEW OF PLAYTECH
Playtech is one of the leading gambling software development and gaming software supplying companies in the world. In the two decades since it's inception in 1999 and from launching its first product in 2001, the company has gone on to develop online casino games, live games, and mobile games in over 19 countries across the globe – recently becoming a software partner for BET365 and thereby making its debut in the US online gambling market.
As the recipient of numerous accolades throughout the years, Playtech has maintained its development of top of the line games and abided by its policy of safe, secure, and responsible gaming. To quote a few of the company's accomplishments:
In 2019, Playtech scored a 'triple threat' at the Gaming Intelligence Awards when it received awards for 'Supplier Innovation of the Year,' 'Bingo Supplier of the Year,' and Poker Supplier of the Year.'
In 2016, Playtech was the recipient of the 'Most Effective Agency Collaboration' award at the International Corporate Event Awards.
In 2015, Playtech was awarded the 'eGaming Software Provider of the Year' award at the Inaugural Awards held in Italy.
The gambling games developing company is best known for its Bingo, Poker, and Sports Betting platforms. Playtech has extended its products to numerous casinos operating throughout Europe in the past twenty years and has taken up recent projects in the US.
In 2016, Playtech purchased ECM Systems and combined the platform with its existing bingo platform, Virtue Fusion (acquired in 2010). the company's poker platform iPoker has often been regarded as one of the most 'adaptable' gaming solutions available to online casinos. iPoker has over 30 active skins for casino owners to chose from, whilst maintaining Playtech's original gaming interface. The company's subsidiary, Playtech BGT Sports, is responsible for sports betting software developed by the company. Playtech BGT Sports powers 27,000 self-service betting terminals as of 2016.
Recently, Playtech has been working on improving its all-in-one access channel – the Playtech ONE Solution. The channel gives operators the ability to access the company's products through one account and one eWallet registered to that account. Therefore streamlining the online gambling experience.
CASINO GAMES
It is important to remember that Playtech is the parent company to many subsidiaries, seven of which are responsible for developing casino games. These casino gaming developers include:
Playtech Origins.
Playtech Viking.
Ash Gaming.
Quickspin.
Eyecon.
Rare Stone.
Psiclone Games.
Gambling in online casinos is a lot different than what could be expected in in-person casinos. There are obvious differences in accessibility, convenience, and so forth. However, another prime difference would be in the layout and interface of online games versus in-person games. The online gambling experience is made to feel more like a gaming experience with various gimmicks and branding (movies, celebrities, game shows, and so on).
Over the past twenty years, Playtech has created more than 700 in-house casino games, games curated for specific brands such as Marvel, HBO, NBC, and DC Entertainment – Justice League, Superman, and The Dark Knight, original games such as Age of God's (the recipient for Best Game of The Year), Wild King and Jackpot Giant, and games about film franchises such as The Matrix, Gladiator, and Robocop.
Playtech's casino gaming portfolio includes bingo, poker, live games, mobile gaming, casual games, fixed odds games, jackpot games, scratch cards, and lottery games, sports betting, binary options games, and server-supported terminals.
Here's the gist of Playtech's casino gaming: The parent company has seven subsidiaries or seven divisions working specifically on creating or curating casino games. Some of these companies were acquired by Playtech recently (Rare Stone) and some have been operating since inception (Ash Gaming). The gaming software supplier company has created over 700 games thus far, including bingo games, poker games, slot games, sports betting, jackpot games, lottery games, and so one. Some of these games are marketed as being part of a franchise. Therefore are part of a branding strategy for films, game shows, TV shows, and so on.
PLAYTECH POKER
There are over 35,000 concurrent players online over a range of Playtech's poker clients at peak hours – this means that nearly a third of online poker players are actively playing via Playtech's poker networks in either tournament, individual games, and live games.
Why? Online casino providers look for table games and slot games that are easily customizable to fit their casino's outlook. They require liquidity and customizability on top of cutting-edge technology. iPoker, Playtech's primary poker network, is perhaps the world's leading poker provider for all those reasons.
In an ordinary Playtech poker client, you'll find:
An Extensive Array of Table-Stakes.
Various Buy-in Options.
IMS Player Management.
Customizable Features.
Targeted Promotions.
Bonus Tools.
Branded Games.
Playtech's 24/7 Support.
Licensees have the option to select from several poker games and variants produced by the company:
Six Plus Hold'em.
Twister.
Wild Twister.
Cash.
Tournaments.
Sit 'n' Go.
Poker games are supported on all channels and platforms, including HTML 5 Web and HTML 5 Mobile. Poker software thus extends to mobile gaming accessible over iOS, Android, and Windows devices.
PLAYTECH SLOTS
Slots form the very foundation of online casinos. They are by far the most popular and sought after gambling games in the world of online casinos. Playtech has developed over 40,000 slot games along with its subsidiaries and doesn't seem to be slowing down anytime soon.
The company has had slot games provided to online casinos in over 19 countries, and seven languages (mostly across Europe). By signing on with franchises and becoming a part of their branding, Playtech has created branded slots including, Iron Man 3, The Avengers, The Incredible Hulk, King Kong, Fantastic 4, and that's just to name a few. The company has signed contracts with NBC, HBO, DC Entertainment, Marvel, and several other leading franchises.
The biggest winnings include Beach Life, which paid out over $8 million is 2012, Jackpot Giant that granted a player with over $6.4 million is 2016, Gold Rally that paid over $6.3 million in 2013, and much more. They also provide other jackpot games that might have smaller values, but could still be life-changing.
Playtech has also created various standard and jackpot video slots. Standard slots have massive bonus features, progressive bonuses, free spins, and coins. In most cases players receive a bonus (or a bonus package) against their first deposit – the deposit bonus. The company's strict attention to detail when it comes to providing animations and features is perhaps what draws players onto their games.
PLAYTECH BINGO
According to a 2016 report, Bingo games in Europe make up over 1.2 billion EURO gross wins for all casino wins (3.3 billion EURO wins overall). It might be interesting to note that Playtech has a huge role in providing online casinos in Europe with Bingo networks – over 40% in the UK, 100,000 daily players, and 20,000 players at peak time!
The company has a long-standing history as being the world's largest bingo software, content, marketing, and services provider. Playtech's Bingo network comes with 100 interchangeable skins (some branded). More than 100 of the industry's biggest and best-known operators and brands belong to the Playtech Bingo network including Gala Bingo, Mecca, bet365, Ladbrokes, Coral, William Hill, Sky, and Betfair.
Bingo network providers for Playtech include:
Eyecon.
ECM Systems.
Virtue Fusion.
PLAYTECH MOBILE GAMES
Mobile casinos are casinos on the go. They take the accessibility and convenience already offered by online casinos up another few notches by making the casino fit into the palm of your hands – quite literally.
Playtech partnered up with Mobenga in 2012 and produced a mobile gambling product of its own – Mobile Hub. Mobile Hub is home to Playtech's 700 casino games, 1000 slot games, sports betting, and live games. The company made sure to take note of issues regarding mobile casinos in general (connectivity, limited payment options, speed, and so on) to create a mobile gambling portal unlike any other.
To top it off, Playtech's mobile gaming solution can be accessed using it's Omni-channel to enjoy the same games you would on your desktop using HTML5 Software compatible with iOS, Android, and Windows phones.
PLAYTECH LIVE GAMES
Players have the option of playing virtual and live games offered by Playtech. A live game is where a handler or a dealer interacts with you in real-time. Live casino games are often table games or variants of game shows. The games provided are thus Baccarat, Roulette, Blackjack, and a variation of these games.
These games feature high-quality graphics and various bet options. The live dealer section has managed to obtain rewards for Playtech and provides a land-based casino game experience. These games include Roulette, Blackjack, Baccarat, Hi-Lo, and Sic Bo. Playtech's selection of live dealer games is a lot bigger than many other developers that offer a live casino. Games such as Hi-Lo and Sic Bo are not commonly found in live casinos, once again giving Playtech the edge.
PLAYTECH SPORTS BETTING
Playtech Sports offers players a fully integrated, top of the line sports betting solution. Sports betting networks under Playtech features highly specialized betting technology, various teams, and 600 employees in 6 locations.
A decade of experience with blue-chip operators has kept the gaming company ahead in innovation and customer service while satisfying punters' needs for versatility and reliability. Playtech has thus become a one-stop-shop for every large sport betting operator and bookmaker.
PLAYTECH ONE SOLUTION
Playtech's ONE Solution is an innovative gambling experience brought forth by the company. It aims to streamline user gaming experiences and payments through one Omni-channel. Once a user creates an account and fills out the necessary credentials on Playtech's ONE Solution, the channel can be accessed through any device they choose to play on.
The player's eWallet details (that includes various payment methods) can be accessed via whichever device the user is currently active one. Playtech's ONE Solution allows players to access to its online casino games anytime, anywhere.
Essentially, the game developer provides licensees with an IMS platform, business intelligence technology, and marketing tools to be able to deliver a consistent online gambling experience across multiple devices using one account.
User experience will not be compromised on and the Bespoke player experience will be enabled by data-driven segmentation plus real-time business intelligence.
PLAYTECH'S COMMITMENT TO RESPONSIBLE GAMBLING
The term responsible gambling has been taken up by multiple online casinos, game developers, and licensing authorities. It's an umbrella term used to indicate safe, secure, and fair gambling.
Playtech has regularly updated it's security systems to the best security software – including 128 bit SSL Encryption System thereby ensuring data stays encrypted and only authorized people have access to information.
Based on Playtech's terms and conditions, players will have access to third-party resources at each online casino. This information is shared between parties mentioned in the terms and is kept safe from breaches using encryption technology. Some Playtech casinos also include higher security features regarding login details by offering fingerprint options on mobile or requiring players to use numbers, letters, and symbols in their passwords.
Game developers are under scrutiny to provide games based on random generators and RTP estimates that comply with standards. A random generator is used for most slot games, table games, and some branded games. They are not used during live games. Multiple casinos and game developers have come under fire in recent times for failing to comply.
In twenty years, Playtech has not faced complaints regarding the regulation of their slot games, table games, and live games. Live games are regulated by professional dealers and handlers who have prior casino experience.
This system ensures that each of your winnings is randomly rewarded and provide fair winning opportunities. This combined with their high payout rates is one of the reasons Playtech has become so popular. All their games have been tested multiple times by third-party companies, which ensures their payout rates are correctly adjusted and that the random number generators are functional and have not been tampered with.
CONTACT PLAYTECH
Prospective partners and licensees can contact Playtech by filling out a form on their website. The company may take between two to five working days to respond to business partnerships and will only entertain forms with correct information.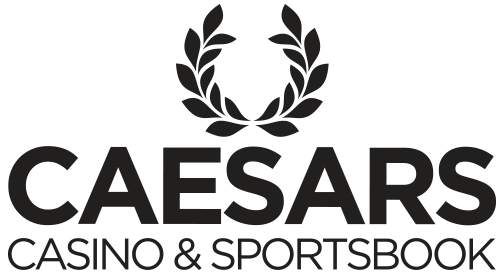 Up to $300 on your first deposit