ONLINE SWEEPSTAKES CASINOS IN NEW JERSEY
Sweepstakes casinos are something rather new and are just beginning to pop up, with regulated gambling expanding day by day and more and more players wanting to try out their luck. Sweepstakes are used legally by social gambling sites for an entertaining mix of sports, casino games, and online poker. Players can get free Sweeps Coins to enjoy a wide variety of games without having to make a deposit. These can then be cashed out by exchanging the Sweeps Coins won into dollars and then withdrawing them to your specific bank. However, before anything else, it is important to know what a sweepstakes casino is. Players can enjoy playing sweepstakes online for money prizes owing to the free online casinos in the US and Canada. Players have an opportunity to play a wide variety of sweepstakes games for cash prizes. These specific free gaming sites are known as online sweepstakes casinos or social casinos.
The online model for most sweepstakes-based casinos operates in a very specific way, which is completely different from how traditional online casinos operate. The model allows players to use Gold Coins or Sweeps Coins to participate in different casino games like slots or blackjack. The Gold Coins allow players to engage with the casino games free of cost and also give them an opportunity to walk away with cash prizes. Essentially, by playing at these sweepstakes casinos, players can get their hands on Sweep Coins, which can then be redeemed for money prizes. The winnings are then transferred to the player's bank account, which can typically take about 3-5 business days.
HOW DO SWEEPSTAKES CASINOS WORK?
Sweeps Coins are given to players for free by the casino in a fixed proportion with the purchase of a Gold Coin package or other forms of virtual currency. Gold Coins or any other kind of virtual currency provided by the casino cannot be used for money prizes. However, they may be used to play other casino games for free and win money through them. Even though the popularity of sweepstakes casinos is increasing day by day, two major casinos pop inside a person's head when they think of sweepstakes: Chumba Casino and LuckyLand Slots. These two are the biggest social casinos that offer various ways to win based on the online model and Sweeps Coins. Chumba Casino offers video poker, a variety of slots, and blackjack. Meanwhile, LuckyLand mainly focuses on slots, with one of their biggest successes and most famous slots being the Vaults of Valhalla, which boasts 57 ways to win.
When new players start playing at one of the online sweepstakes casinos, they have the option to purchase Gold Coins. Casinos also welcome them with a free bonus, which is known as Sweeps Coins. This is usually determined by how many Gold Coins (virtual currency) are purchased by the player. The higher the number of Gold Coins purchased, the higher the amount of Sweeps Coins awarded. These Gold Coins and Sweeps Coins can then be used for any of the casino games offered at the casino.
When players use their Sweeps Coins and win, they can redeem those Sweeps Coins for cash prizes. However, the cash prize cannot be redeemed if a player uses Gold Coins and wins. This is because Gold Coins are only offered for recreational use and free-to-play games.
In case a player doesn't want to spend money and purchase Gold Coins, they can actually play some free casino games for money prizes in which the winner receives Gold Coins but no Sweeps Coins. Typically, most players go for the package purchases where they can receive both the Sweeps Coins and the Gold Coins all at once.
HOW TO GET FREE SWEEPS COINS
Sweeps Coins are redeemable, which means that once a player has built up a stack ($50 is minimum), they can exchange it for real money and cash out.
These online gambling sites are offering completely free Sweeps Coins as part of their legal requirement, which is why it would be a great opportunity for any player to take advantage of this situation. It should be noted that most free Sweeps Coins offers are only worth a small amount, but what is important is how and on what that small amount is used. So, instead of thinking of directly benefiting from these little payments, players should think about using these to take a shot at something bigger (like a jackpot slot) and then cash out if they get lucky. There are many ways players can get their hands on free Sweeps Coins:
No deposit sign-up offers: Chumba Casino offers its players completely free Sweeps Coins with no strings attached for just registering an account with them.
Free daily Sweeps Coins: Players can get a $5 Gold Coin Package at Fend Off Sports after they sign up, along with a 100% match up to 25% on their first purchase and free Sweeps Coins on a daily basis that can be used for picks or for entering contests.
Free to enter tournaments: This is applicable for both poker (freeroll tournaments) and sports (picks contests). Players can enter with Gold Coins for the opportunity to win free sweeps coins prizes.
Social media: These casinos also reward players based on their social media interactions. If a player follows them on Facebook, Instagram, and/or Twitter, they'll be offered a number of ways to earn free Sweeps Coins through these casinos.
Buying Gold Coins: All of these casinos give their players free Sweeps once they buy Gold Coins from them. In fact, it is no secret that the free Sweeps Coins are the main reason for buying Gold Coins in the first place. The casinos also put up special offers where people might be rewarded more than they were expecting on their Sweeps Coins purchases.
Send a letter: As strange as this sounds, these sites give their players a small amount of free Sweeps Coins for absolutely nothing if they send them a letter at their registered address. If you're thinking of utilizing this method, make sure you read the instructions carefully before posting the letter.
Leaderboard contests: Special players who are winning consistently in Sweeps Coins contests will receive worthwhile prizes through their leaderboard rankings. They can also win prizes for getting a good result while they're playing for Gold Coins.
Refer a friend: Possibly the easiest and most common way out of all, getting your friends to join can also be a good way to get Sweeps Coins since many casinos reward players for referring their site to other players.
ARE SWEEPSTAKES CASINOS LEGAL?
Sweepstakes casinos are perfectly legal, and you can play at them from any state except for Washington DC and Washington state. They are able to operate within the legal boundaries of the law by operating their games as mini sweepstakes contests. However, in order to stay legal, there are two major requirements that these casinos have to fulfill. The first is that these sites can't directly or openly charge their players to play the games. This is why players get free Sweeps Coins every time they purchase Gold Coins. Secondly, these casinos need to offer a way through which players can enter the contests without making any purchases at all. This is where free offers like 'send a letter' play their part.
To most people, this will seem like a work-around of existing sweepstakes laws, which it is. But, rest assured, it is built on solid foundations. States would need to pass a bill in order to get their sweepstakes laws changed, which would happen on a one-by-one basis. That would mean disruption for the many businesses that rely on sweepstakes contests for their marketing, thus creating even more problems. Lastly, although this should be known by most people, players need to be over the age of 21 in order to play at sweepstakes casinos.
UNDERSTANDING THE PLAYTHROUGH REQUIREMENTS
A playthrough can be described as the number of times a player needs to wager their free or bonus money before they can withdraw it. The lowest possible playthrough requirement is 1x. An example of this could be a free bet which a player will need to wager before their winnings can be withdrawn. Alternatively, players will also come across higher playthrough requirements – up to 25x – for some games that have a lower house edge.
Players will have to complete specific playthrough requirements before they are able to withdraw their winnings, although this may be applicable to only some of the free bonus deals and not on others. These can be applied on slot plays, poker games, or sports betting. These playthrough requirements are imposed to make sure that players don't simply claim their free Sweeps Coins and then withdraw them, thus making the sites unviable. When it comes to gambling bonuses, playthrough or wagering requirements are always imposed by the casino more often than not. This is why it is always important to check out the details and terms and conditions mentioned by the casino to make sure you get a deal with the lowest possible rates and highest possible rewards.
BANKING METHODS AT SWEEPSTAKES CASINOS
With the growing popularity of online casinos, it is easier than ever to use payment options and even easier to find a perfect payment option for your needs. However, with sweepstakes casinos, the model is a bit different for players, since they aren't technically adding any funds to their accounts. Instead, they are making purchases through which they can play at the casino and then win prizes.
Payment methods for a player's social casino account only require payment verification. However, when it comes to redeeming the Sweeps Coins winnings for cash prizes, things get a little more detailed and require further verification. Most online casinos typically require a minimum amount before a player can redeem their cash prizes. For example, Chumba Casino has a minimum requirement of 100 Sweep Coins. When a player redeems their winnings for the first time, they are required to pass an ID verification. This involves sending in an ID issued by the government and can include a passport or a driving license and some proof of residence (typically a bill with an address on it) to vouch for the addresses provided on the passport or driving license. Once this hurdle has been cleared, players can begin to redeem as much as they want to, provided that they reach the minimum requirement of the social casino.
Players can purchase Gold Coin packages and subsequently earn free Sweeps Coins from the casino, depending on how many coins they purchased. Casinos like Chumba Casino offer several accessible and easy-to-use banking options to their players, including Visa, MasterCard, American Express, and Discover. LuckyLand Slots also has the same payment options, although other social casinos may have different options available.
When it comes to redeeming Sweeps Coins, a player must have a verified bank account. The upside is that most payments are sent rather quickly and very securely, minimizing the amount of patience and risk involved. Casinos like Chumba Casino and Luckyland Slots have two options, namely Skrill and ACH (bank transfer). Skrill is a popular e-wallet option that is convenient and fast, with a general 24-48 hours of waiting time before a player receives their funds. ACH is a way for players to transfer money electronically into their bank account. Although this is extremely convenient, it can take anywhere from three to five days.
CONCLUSION ON SWEEPSTAKES CASINOS
These innovative and creative new sweepstakes casinos offer a mix of social casinos and sports games with gambling. Although there are currently two very famous casinos (Chumba Casino and Luckyland Slots) right now, the concept of playing at sweepstakes casinos is gaining popularity rather quickly. Players can enjoy a variety of slots, poker tournaments, cash games, and contests along with blackjack, keno, and sports betting. For someone looking to put a new and exciting twist to their gambling activities, this is it!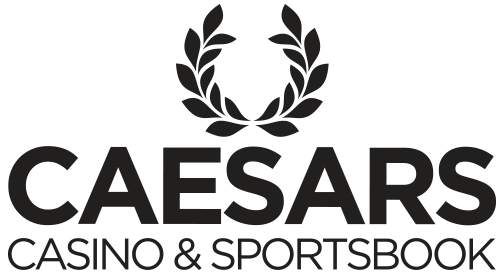 Up to $300 on your first deposit