OVERVIEW OF SIC BO
Sic Bo, also known as Dai Siu, Tai Sai, Big and Small, or Hi-Lo, is a unique game of chance with ancient Chinese origins. The game typically uses three dice, with players guessing the results of each roll and each correct prediction earning them a reward. Sic Bo provides a refreshing fusion of the blistering speed of Craps with the excitement of Roulette, but it is very different from other casino games. The game includes an array of betting options, which also makes it a little difficult for new beginners to learn. The inclusion of three dice instead of just two or one is what makes the game truly exciting, since this increases the number of possible outcomes and gives players a chance to win big. Previously, Sic Bo was rarely available to play online and was mostly offered in land-based casinos. However, the rise in the online gaming world in general, and online casinos in particular, has seen a massive increase in players who just want to relax and play wherever and whenever they want.
While the game sounds like it is fun and easy to win, succeeding at Sic Bo requires experience, precision, and lots of strategies. Once players understand the core concepts and start to invent their unique ways of getting around the game, it becomes addictive really fast. A few basic strategies include toying with the volatility levels to see what suits you best. Players can either choose to go for smaller rewards – which will come more frequently – or bigger rewards – but with much less occurrence. Another strategy that a lot of players try to adapt is a combination of both of these; they go for more wins with smaller rewards, and then try and increase their earnings playing with high volatility. While this sounds very nice and comprehensive on paper, it isn't all that simple. However, although the game appears to be confusing at first, it is quite simple and easy to understand. However, players need to familiarize themselves with a few rules before they can get completely comfortable with the game.
THE BASICS
The main objective of this rather simple game is to correctly guess the numbers which would appear on the die once they are rolled. Many people consider Sic Bo to be a less complicated form of Poker. This is because players can choose to bet even on the variety of matching variations of the numbers, such as a two-of-a-kind (where two dice would display the same number) or a three-of-a-kind (where all three dice would show the same number. Furthermore, players can also bet on the chance that none of the numbers of the dice will match. It is important to note that the odds for each combination are shown on the side table, so players must make sure they properly understand the winning combinations and the chances of achieving those combinations before they place their bet. Payoffs can vary depending on the bet placed, from basic one-of-a-kind bets to as much as 180:1 odds for certain rolls of three-of-a-kind; for example, predicting that the dice will end with three sixes.
Now, playing the game is very simple. All players need to do is place a bet on the dice number they think is going to appear. There are no multiple rounds in Sic Bo, so if a player bets on a number and it doesn't show, they lose the bet.
Sic Bo doesn't provide the glamour of the slots nor the excitement of free spins, but it does provide a gaming experience that is unparalleled by any other – and that is why it keeps people coming back for more.
DIFFERENT BETTING OPTIONS
Although the game is relatively easy to understand and play, the betting options can be a little daunting, given the numerous options available. This is why it is crucial to familiarize yourself with all the possible betting options available and the odds provided for each bet. That being said, Sic Bo is a game purely based on luck, so skills and skilled players do not affect the eventual outcome. However, there are certain strategies that can be used, as we'll discuss further.
BIG OR SMALL
Choosing to make small and big bets will generally allow players to win more often. These are also among the most basic Sic Bo bets and are highly recommended to players who are beginners. A small bet occurs when the player predicts that the total of the numbers of the three dice will fall between 4 and 10. A big bet implies that the player predicts the sum of the three dice to be between 11 and 17. The odds provided by big bets are 1 to 1, meaning that players have a probability of winning less money than they would have if they made a small bet.
SINGLE NUMBERS
If players choose to bet on a single number, then the payoff is determined by the number of dice showing the chosen number. For example, if a player bets on the number 2, the payoff provided by 3 dice showing the number 2 will be higher than the payout if only one or two of the dice landed on the number 2. Players are given 2:1 odds for a single dice with the chosen number, 3:1 odds for two dice with the chosen number, and a massive 12:1 odds for a three-of-a-kind.
DOUBLE NUMBERS
Similar to single number bets, double number bets indicate that a player has predicted two numbers to show up on two of the three dice. However, players must specify a number and cannot bet on a chance of two dice having the same random numbers. Payouts are usually given at 10:1 odds.
TRIPLE NUMBERS
Similar to the last two, the triple number bet indicates that a player has bet on all three dice. Payouts can go as high as 180:1, but individual payouts vary depending on the chances of the numbers being shown. Payoffs and possibilities have an inverse relation, which means that the smaller the possibility of achieving a combination through the dice, the larger the payout. For instance, the possibility of achieving a total of four through three dice is very slim, which is why the odds are high at 62:1.
ODD NUMBERS
Odd bets are very similar to those in Roulette, with the only major difference being that players are betting on the possibility that the total of all three dice combined will be an odd number.
EVEN NUMBERS
Similar to odd numbers, even bets are also placed whereby players bet on the combined total of all three dice to be an even number.
INDIVIDUAL TRIPLES
This is one of the highest paying bets since it has the least probability of occurring. While betting on individual triples, players can choose any number they want from the dice and bet that all three of the dice will have the same number. For example, players can bet on landing three 1s, 2s, 3s, and so on. The chances of this happening are quite low, which is why the odds offered for this bet are 180:1. To simplify this bet, players also can just bet on a triple showing on the dice, without betting on a specific number. However, the odds of this are significantly lower, with a payout of 30:1.
INDIVIDUAL DOUBLES
In this case, players predict that two out of the three dice will display the same number. However, unlike Individual Triples, Individual Doubles does not offer a bet for random doubles, so players need to specify which numbers will appear on two dice. Payouts are given at 10:1 odds.
TRIPLES
This is a single betting option covering all the triple combinations and providing a 30:1 reward when any triples appear. The odds are increased by 2.8% as more numbers are covered.
THREE DICE TOTAL
A rather popular betting option, the Three Dice Total can be found across the entire table with numbers ranging from 4 to 17. The rewards differ because of different odds, and hence provide different reward values:
4 or 17 (Probability: 1.4% / Payout: 60 to 1 / House Edge: 15.3%)
5 or 16 (Probability: 2.8% / Payout: 30 to 1 / House Edge: 13.9%)
6 or 15 (Probability: 4.6% / Payout: 18 to 1 / House Edge: 12.0%)
7 or 14 (Probability: 6.9% / Payout: 12 to 1 / House Edge: 9.7%)
8 or 13 (Probability: 9.7% / Payout: 8 to 1 / House Edge: 12.5%)
9 or 12 (Probability: 11.6% / Payout: 7 to 1 / House Edge: 7.4%)
10 or 11 (Probability: 12.5% / Payout: 6 to 1 / House Edge: 12.5%)
DICE COMBINATIONS
Dice combinations are a little different since they do not consider the sum of two or three dice. Instead, players are expected to predict the values on any two of the dice. Not to be confused with doubles, dice combinations depend on the individual values of the dice, such as 1 and 2, 3 and 5, 6 and 2, and many more. Payouts are given on a 6:1 basis, while the combinations offer a probability of 13.9%.
SINGLE DICE BETS
As the name suggests, this allows players to bet on the outcome of one single dice instead of betting on 2 or 3. Only 6 options are available to the players, with players having the option of wagering on more than one of the numbers at a time, so a player can bet that one dice will display a 3 while another will display a 5. Each bet for each number provides a different payout since the odds are not the same. If players are lucky enough to have their selected number appear on more than one dice within a single roll, they are awarded with a higher payout.
STRATEGIC ANALYSIS
For a beginner who is just starting to explore the exciting world of Sic Bo, sticking to less risky strategies would be the best since this will optimize learning and experience while minimizing the risk for serious losses. Indeed, learning the strategies and the game itself is an ideal introduction to the wonderful world of casino gaming because it allows players to approach this seemingly complex game confidently, especially because they won't be risking a lot of money. After that, slowly but surely, players can up the stakes as they like and start playing for higher amounts of money, which is where things get very exciting.
The progressive strategy is one that carries a certain amount of risk to it, but it also carries an equally rewarding win. Depending on their personal preferences and financial situation, players can cover different amounts of numbers. For players with a restricted bankroll, covering the essentials, such as favorite figures and combinations, is crucial. Those with a less restricted bankroll can cover more numbers and combinations, which increases the bet value for the player and allows them to get a better chance of winning.
It is important to note that covering all the number or dice combinations results in a loss more often than not, and when it does give a profit, it's not decent enough. Sticking to 6 to 10 for higher-paying combinations would be better. Additionally, betting on the outside numbers will result in more wins. For example, placing a bet anywhere from 4 to 8 or 13 to 17 would mean that a player is covering half the board, which would result in the lowest payout amounting to 8 to 1 and the highest payout amounting to 60 to 1.
Another important tip is to recognize when to increase or decrease your bet. In a situation where the winning number is 8 or 13, play the same value and double up again in case you lose. Most players who adopt this strategy start with a bet of $0.10 and continue to double up on each number. By doing this, if a player hits 4 or 17 after doubling up once, they will win $12 from a $2 bet. In case a player only wins when they get to their third double up, they will still win $48 from an initial $8 bet.
SIC BO – SOMETHING FOR EVERYONE
Whether you've just been introduced to the world of casino games or are the ultimate risk-taker, Sic Bo is unique in its ability to cater to players from all walks of the casino life. This unique game promises lots of suspense, excitement, and rewards, and guarantees an unmatched feeling of success when you walk away with your winnings.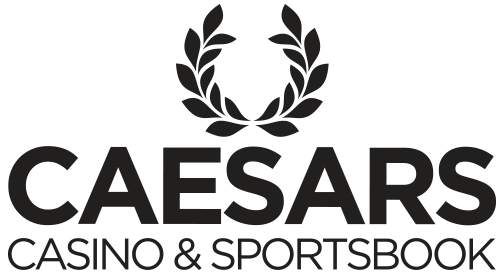 Up to $300 on your first deposit