SKILLZ CASINO
Skillz games have brought a unique proposition to players who are interested in a completely different type of betting experience. If you're someone who values skill over luck and thrives in a challenging environment of playing for cash prizes, Skillz is the answer you've been looking for. Popularly known as Skillz.com, the platform provides a unique fusion of online casinos, mobile gaming, and the best chunks of e-sports all rolled into one, making it a truly remarkable and promising platform. Skillz went live in 2012, bringing more than 20,000 developers together under one roof. It has since grown enormously and is now home to more than 30 million gamers. And even with that many players on its platform, the operator is hungry for more, looking to bring in more enthusiastic and thrill-seeking players year after year. Skillz games offer all kinds of games to its players that are playable across all cellular platforms, including iOS and Android devices, giving players a unique opportunity to use their skills and have a chance at winning lucrative cash prizes. Moreover, it also allows its players the chance to play games for free using the platform's virtual currency, providing players with a chance to know exactly what they're up against before they decide to put their money on the line.
Essentially, Skillz provides a unique platform for game developers to turn their apps into fully functional and highly competitive e-sports tournaments since they have millions of users playing tournaments regularly and competing for the highest cash prizes. Additionally, players are fairly matched with other players based on their skill level, so that an amateur or beginner is not matched with an experienced veteran. The games on the platform are also very familiar and easy to choose, including blackjack, solitaire, pool, bowling, and more.
SKILLZ.COM TICKETZ AND BONUS CREDITS
Bonuses and promotions are a crucial part of any online gambling establishment, but we need to explain the Ticketz offered at Skillz before we discuss that. To get the most out of the platform, players need to understand what these are, what they do, and how they can be used to their advantage.
TICKETZ
In simple words, Ticketz is a type of onsite currency that is provided by Skillz for their players, which can be used to purchase different kinds of bonuses and prizes. Ticketz are also used by the platform to determine a player's VIP status, which is essential for determining a player's multiplier. Whenever a player plays for free using the virtual currency provided by Skillz or plays using their own money, they'll earn Ticketz. This also means that irrespective of whether a player wins or loses, they always get some credit for playing.
It is also important to note that Ticketz are separate from buy-ins. So if a player spends $1 for entering a tournament, $1 will be deducted directly from their cash balance. Similarly, if a player wins a real money tournament, the prize is also added directly to their cash balance. Moreover, alongside any cash buy-ins and prizes, a player will also earn Ticketz. For our readers who are familiar with the online casino world, Ticketz are essentially like loyalty points, meaning that you are rewarded with them every time you're active.
BONUS CREDITS
The main and most straightforward way to get something extra from Skillz.com is through Ticketz. However, it is also possible for players to pick up some exciting bonus cash. Although these bonuses cannot be withdrawn, they can be used to cover the cost of buying into a real money tournament, which could result in some fruitful earnings. So, in a way, these bonus credits can be beneficial to players if they're utilized correctly. When a player at Skillz.com has an active bonus, 10% of it is used to cover the cost of buy-in. For instance, if a tournament costs $2 and a player has a $10 bonus with them, $0.20 will be deducted from the bonus and will be used to cover the cost of entry for the tournament. The remaining $1.80 will be deducted from a player's real money balance. If a player's real money balance is unable to cover 90% of the buy-in, a chunkier percentage is deducted from the bonus. However, in almost all cases, the 90:10 proportions are maintained. In other words, the best way to get added value at Skillz is to earn Ticketz and bonuses. Ticketz will allow players to buy prizes and bonuses, while the bonuses will help them in reducing and offsetting the cost of entering the tournaments, thereby bringing down the total cost incurred.
SKILLZ BONUSES AND PROMOTIONS
Unlike many other online casinos and platforms, Skillz does not provide its players with a typical welcome bonus. Instead, it gives its players unique time-limited and personalized offers to make them feel welcome. For example, while we were reviewing Skillz.com, we were offered a $10 bonus for creating an account. This seems to vary from time to time since some players have received different welcome bonuses at different times. Even better is the fact that once players have gotten their hands on the $10 bonus, they can start using it and participate in tournaments right away while playing to win for cash that can be withdrawn.
For players who are used to being greeted with welcome bonuses worth more than $50 or $100, this bonus offer by Skillz might seem very insignificant and a waste of time. However, it is important to remember that this is a very different project, unlike any other online casino in the industry. The difference is that at other casinos, players are usually playing based on luck to earn a profit, which is why bonuses are of crucial importance. However, at Skillz.com, as the name suggests, it's all about the personal skills of the player and how well they know the game, combined with just a pinch of luck. And since players aren't forced to rely as much on luck as at other casinos, they do not require as much financial help. But of course, players with skills are still humans, and everyone loves free stuff. Because of that, Skillz does offer a small reward for its newest members.
Similar to the Skillz welcome bonus, the bonuses offered by the platform can also vary. The best way to describe their bonus system is to say that the bonus system is random and personalized. When a player creates an account at Skillz.com and starts playing for real money, the promotions team at the platform will send different promotions to the player based on their activity at Skillz and the types of games being played by the player. These rewards will be offered either in the form of Ticketz or bonuses. Another frequently overlooked way to get more out of the platform is through trophies. Once a player completes an achievement, like winning three cash games, they will receive a trophy. This trophy can be worth anything, ranging from Ticketz to bonuses to real cash. Additionally, Tocketz are also a very effective way to get to VIP rewards. Players can earn something extra by climbing higher on the VIP ladder. Skillz has a total of six climbable steps to this ladder, with each step providing players with a higher multiplier bonus than the previous one.
SKILLZ GAMES
Skillz has a massive library of more than 600 games, with the numbers increasing every year. Almost all of these games are available for players to play, including on the iOS and Android devices. Not all games can be played for cash, but Skillz lets its players know whether the games are cash enabled or not before they start playing. Some of their most well-known games include Real Money Word Search, Blackout Blitz, Solitaire Cube, Word Blitz, Pool Payday, Freecell Solitaire Cube, Bubble Shooter Tournaments, Strike! eSports Bowling, Cube Cube, Jewel Blitz, 21 Blitz, Texas Hold'em Solitaire, and many others.
SKILLZ BANKING OPTIONS
Players can make a Skillz deposit within any of the games provided by the platform by simply selecting an amount to deposit at the deposit page. Players can choose from credit card (Visa/MasterCard), debit card, and PayPal and have the option to use Apple Pay. The banking information is protected by GeoTrust and uses 128-bit encryption security.
When it comes to withdrawals, things are a bit tricky. If a player makes a withdrawal in the same amount or lower than their deposit amount, they can withdraw via PayPal or Credit Card. However, if they withdraw more than what they've deposited at Skillz, they have to withdraw through check by mail. Skillz says to expect waiting times of up to four to six weeks, but most withdrawals are processed quicker than that.
CONCLUSION
Skillz.com is a platform unlike anyone. It takes the best parts of the casino industry, the mobile gaming industry, and the e-sports industry, and fuses them into one. Naturally, when players come across something different, they're bound to get confused and be a little skeptical, but for players who want to experience something truly unique and put their skills to the test, this platform is for you!
FREQUENTLY ASKED QUESTIONS
Can I win real money by playing Skillz games?
Yes, the platform allows players to win real money which can then be deposited into their bank account.
What are the most popular Skillz games?
There are a lot of Skillz games that are fan favorites, but some of the most popular ones include 21 Blitz, Solitaire Cube, Strike, Bubble Shooter, and Cube Cube.
Is there a way to cheat at Skillz Games?
No, cheating is taken extremely seriously on the platform, and all efforts are made to stop it from happening. Games are embedded with security codes that can detect cheating, and players caught are banned from all games for life.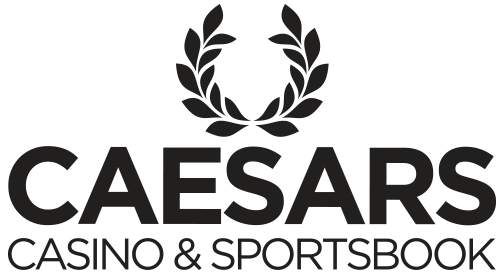 Up to $300 on your first deposit