WORLD WINNER CASINO
WorldWinner offers a unique online casino experience to its players where gamblers from around the world are provided a platform to challenge each other for cash prizes. The casino provides an opportunity for international players to sign up with the casino by paying an entry fee, something that varies based on the casino game they choose to play. Even without having most traditional games and slots, it brings something new to the market for players to enjoy. WorldWinner is the perfect place for board game fans and game show enthusiasts to polish up on their skills. One of the main features of the site is the social aspect it brings since players will always be gaming with other players online from around the world. Competitive gamblers can join various tournaments to obtain that competitive edge, or simply get a layout of the game and work on their skills. The casino is very unique in this way, which is what makes it worth a try.
The casino offers some of the most popular and well-known games on the market. The social casino is a creation of GSN Games, which is an integral part of the Game Show Network. This is why it comes as no surprise that the casino offers skill-based games that are inspired by their famous shows like Wheel of Fortune. The terms of usage of WorldWinner and several other GSN network casino portals are per the state laws of California. This means that users can enjoy a thrilling online gaming experience in a completely legal manner.
WORLD WINNER BONUSES
WorldWinner offers an exceptional range of promotions at its casino, but players need to be registered to be granted access to these bonuses. Signing up is free, with the casino offering up to over $250,000 in prizes daily. As mentioned earlier, the prices do vary depending on the game which a player wants to play. The casino also provides its players with plenty of opportunities to earn money by incentivizing gameplay with desirable bonuses.
All new players at WorldWinner receive 12,500 game token and 200 Oodles to start with. Typically, this is more than enough to get started and explore all the different games the casino has available in their library. However, players should keep in mind that they're not playing these skill-based games against a computerized system, but against other people. Also, players are not allowed to withdraw their bonus token as cash.
WorldWinner also offers a no deposit bonus to their player, which allows them to earn a maximum of $10 in Bonus Bucks. Bonus Bucks are essentially a free currency that allows players to take part in a tournament and compete for cash prizes. Players can earn Bonus Bucks in a variety of ways, such as by making a deposit, participating in special promotions, and more. Like Bonus Tokens, Bonus Bucks cannot be withdrawn and are forfeited with any cash withdrawal. When a player enters a tournament, $0.10 of their Bonus Bucks balance is used for every dollar they pay for entry, and $0.90 of their cash balance is used.
WORLD WINNER GAMES
The games section of WorldWinner is where it truly shines. Registered users of the website can get their hands on several exciting casino games and card games, like solitaire, freecell, Scrabble Cubes, and more. Solitaire Rush is known to be the most popular game on the casino site, with hordes of players joining in to play competitively and win cash prizes! Additionally, there are some very intriguing additions to the already exciting games line-up at WorldWinner, like crossword puzzles, checkers, and chess. There is also a fun dart simulation that players can check out.
The casino also offers the well-known Angry Birds Champions and Trivial Pursuit. In short, WorldWinner has made it a point to bring all the exciting and unique games under one roof, something that most other casinos cannot provide. WorldWinner also deploys their Skill Matching Technology, which ensures that players will be playing against other players of a similar competitive level to avoid mismatches and unfair rounds. The casino offers smooth gameplay and neat and polished graphics, something that will attract many players. If you're a player looking to play traditional slots, this isn't the place for you. However, if you're someone who enjoys a challenge and is willing to try something new and exciting, WorldWinner won't disappoint. The WorldWinner app contains the following titles:
Solitaire Rush
Angry Birds Champions
Scrabble Cubers
Catch 21
Solitaire TriPeaks
Trivial Pursuit
Wheel of Fortune
Swapit 2
Two Dots
Pop & Plunder
Pac-Man
Super Pinko
Pyramid Solitaire Adventures
Luxor
Dynamite!
Cubis
Big Money
Bejeweled 2
Bejeweled Blitz: Rubies and Riches
WORLD WINNER SECURITY AND BANKING OPTIONS
WorldWinner doesn't ask its users to log in to an app using a Facebook account. Instead, players are encouraged to create a username and password by entering an email address they can use to log in from their laptops, desktops, or mobile apps. Players can purchase additional credit using Visa, MasterCard, and PayPal. It should be noted that PayPal only works on their main website and is not available in their apps. Although WorldWinner offers a limited choice of banking options, the casino believes that the majority of its players do not have a problem with them and are satisfied. The site also has a very good and reliable reputation for processing payments very quickly and safely, so players who might feel a little skeptical about making purchases directly through WorldWinner rather than making in-app purchases have nothing to worry about. Withdrawals may take up to seven business days to get processed. If a player deposits via their credit or debit card, their withdrawal will be credited to the card they used. In case a player used their PayPal account to make a deposit, their withdrawal will be credited to their PayPal account. It is important to note that all tournaments at WorldWinner involve actual cash entry fees unless mentioned otherwise on the website. The site then retains a certain portion of the total money for itself in the form of management fees or tournament hosting fees.
WORLD WINNER MOBILE
WorldWinner has taken into consideration the need for people to have a mobile option, which would provide them convenient access to the casino. Still, it seems to prioritize iPhone and iPad players to Android players since the app is only available on the App Store for Apple at the moment. Android users, on the other hand, must visit the WorldWinner website and download the app directly from there, where they're required to enter their mobile number. While the right way to go about this might have been having a separate app available for download on Google Play Store, it may not be a big issue for some players. However, it is undoubtedly a bit easier and a bit more accessible for Apple users to download the app and start playing than for Android users, who will need to visit the site before they can download the app and start playing.
CUSTOMER SUPPORT
WorldWinner provides its users with a very detailed map of its site, which helps players navigate their way to the appropriate pages. It also has very in-depth terms and conditions and a privacy policy section that answers all the questions related to starting at the casino, security on the website, logging in, going through the registration process, depositing money at the casino, and cashing out winnings. Players can easily go through the explanations given on the respective pages to get a handle on the website and understand how it works. The website also has a detailed section on frequently asked questions that can further address any other questions or concerns that a player might have.
WORLD WINNER CONCLUSION
WorldWinner offers its players a unique experience which many wouldn't have experienced before. It is very alluring for players who like board games and game shows. While it does not offer the typical collection of slots and table games, it is a change worth embracing. Furthermore, the fact that players go head-to-head with other players makes it even more competitive, which is something that most players would get excited by. Additionally, the skill matching aspect makes sure that players are facing off against opponents that are equal to them, thus offering a fair fight. The casino values its players' privacy and safety and provides them with suitable banking options. All in all, WorldWinner is definitely unlike the typical casinos we have come across and is worth a try if you're looking for a change in scenery.
WORLD WINNER FREQUENTLY ASKED QUESTIONS
Can I play WorldWinner on my phone/tablet?
Yes, all WorldWinner games are available via the WorldWinner app. Apple users can download the WorldWinner app via the App Store, while Android users can go to the WorldWinner website and download the app for their Android device from there.
What are game credits?
Game credits are a sort of free currency that can be used by players as an entry fee when they enter cash tournaments. These game credits have no essential cash value and cannot be withdrawn.
What are Bonus Bucks?
Bonus Bucks are another kind of free currency that can be used to enter tournaments and compete for cash prizes. The casino may award players with Bonus Bucks for different reasons, such as for making a deposit, participating in promotions, and more.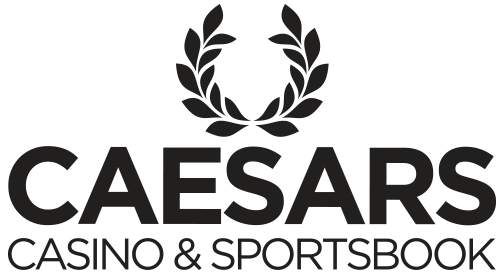 Up to $300 on your first deposit