LUCKYLAND SLOTS CASINO
Social casinos have been on the rise lately due to the competition level they provide and their ability to bring people together in an online gaming environment. LuckyLand Slots is another such online social casino that offers slots gameplay. It is 100% legal and can be played by all US gamers who are 18 years or older due to a unique setup that takes advantage of US sweepstakes laws. This means that players from across the US, except for Washington residents, can compete against each other and take a chance at cash prizes. LuckyLand Slots is part of the Virtual Gaming Worlds family along with two sibling sites, namely Global Poker and Chumba Casino, both of which also operate on a similar sweepstakes model. There are two main ways in which players can play online slot games at the online casino: the first is the sweepstakes mode in which players get a chance to redeem their winnings for cash prizes using the Sweeps Coins. The second way to play is using Virtual Gaming World's social/virtual currency known as Gold Coins. It should be noted that Gold Coins can only be used to play for fun and cannot be used in playing for real money.
LuckyLand Slots has also recently released its LuckyLand Slots Android app, which is a great way for smartphone users to enhance their overall gaming experience. It is also important to note that there is no iOS app for LuckyLand Slots at the time. Still, their online casino site based on the HTML-5 platform is not only accessible from most desktop and mobile web browsers, including iPhone and iPad browsers, but also completely compatible, offering a seamless gaming experience to users across all platforms.
LUCKYLAND SLOTS BONUSES
Before jumping to conclusions about the lack of money being offered by the casino, it should be kept in mind that LuckyLand Slots is a social casino, which means that they do not offer the same chunky and seemingly generous bonuses that are offered by regular casinos. However, this is because, unlike regular casinos that require their players to rely on luck a lot more than skills, LuckyLand Slots is the opposite, requiring their players to use skill to their advantage to win the games. Since players will be relying a lot less on luck and a lot more on their personal ability to play and win, they won't need as much extra cash in bonuses as they would in regular casinos.
The first bonus that any new player can get their hands on is the welcome bonus offered by the casino. The sign-up bonus offered by LuckyLand Slots to players as a welcome gift includes 7,777 Gold Coins along with a bonus of 10 Sweeps Coins for absolutely free. The 7,777 generous Gold Coins can be used to try out the games at the casino and get a feel for the rules and regulations and workings of the games and will be more than enough to keep any new player occupied. Once a player feels confident about having ample knowledge and knows that he/she can win it, they can utilize the 10 Sweeps Coins provided by the casino and win cash prizes. So, new players can walk away with an acceptable amount of money without spending any of their own.
Another bonus which would be very beneficial is the in-game purchase bonus that is offered by the casino. Whenever a player makes any sort of in-casino purchase of $4.99, they're awarded a mammoth 50,000 Gold Coins along with 10 Bonus Sweeps Coins, which can be used as mentioned above to reap profits from the casino. Finally, the casino also rewards its players for referring their casino to a friend with more Gold Coins, so don't be shy and make sure to spread the word amongst your peers!
LUCKYLAND SLOTS GAMES
VGW has put a lot of thought into the design and functionality of the LuckyLand Slots games, with more than 35 slots being developed in-house to be specifically used on the site. The games featured on the site are colorful, engaging, vivid, and intricate, along with having detailed graphics. Some titles at the online casino even have 3D animated characters and additional visuals to make the games pop out and seem more realistic. Some of the titles even have the most recent slot features like tumbling reels and expanding wilds and offer a range of exciting bonus features. For people who like jackpots, LuckyLand Slots also has several games that offer progressive jackpots.
Other than the games and their visual impact, sound plays a very crucial role in all the games at the casino. These sounds include all kinds of bells and whistles that players would normally find on a real slot machine. In addition to that, to provide a more realistic experience to their customers, there is also background chatter noise added in the games to give players the feel of an actual casino environment. Of course, this can be annoying to some players and can cause distractions, which is why the casino provides complete freedom to players to turn the volume up and down or to shut it off entirely, depending on their personal preference. It should be kept in mind that LuckyLand Slots is a social casino. As the name suggests, the casino revolves around and focuses exclusively on slot games, so players expecting to find table games and/or other kinds of games will be disappointed.
Coming to the Gold Coins and Sweeps Coins, the amount needed for each of these varies from game to game. Players can easily access the prize tables from the paytable button while playing games for Sweeps Coins or by clicking on the win table icon in the Gold Coins mode. Full details are also available inside the games, which mention all the requirements for Gold Coins and Sweeps Coins. Since the casino was launched just recently, their gaming library isn't extensive. That being said, the quality provided by the casino is top of the line so that the quantity becomes irrelevant for people looking for an exciting gaming experience. Additionally, LuckyLand develops and adds new and exhilarating games very often, so players can check out the titles highlighted at the bottom of their home page for the newest additions.
Some of the most popular slots on the casino include Treasures of Atlantis, Pirates Bounty, Dragon's Den, Enchanted Fairy, Payday Puppies, Mayan Gold, Fashion Frenzy, King of the Jungle, Magic Money, and more. Additionally, the casino also offers Victoria's Cash Spectacular, which is a popular scratch card game in which players have a chance to win as much as 25,000 Sweeps Coins when they spin for maximum value. The even better news is the fact that the odds of winning a prize in the game are 1 in 2.86, which are way better than odds offered at other games. To play, players need to scratch off their numbers and match them with the winning numbers to win. Players will be given an instant win if they get the crown symbol, while the LL Symbol will double their win.
LUCKYLAND SLOTS BANKING OPTIONS
Gambling with real money is not allowed in online casinos in most states of the United States, so players cannot deposit their money directly at the casino. This is where Gold Coins come in. Players are required to buy Gold Coins with their money, which will then serve as the currency that they can use to gamble at the casino. Players can get their hands on Gold Coins by using a credit card, like Visa, MasterCard, or AmEx. Players must remember that these Gold Coins cannot be used anywhere outside the casino, while Sweeps Coins can later be redeemed for cash prizes. Some of the packages on the casino are mentioned in the table below:
| | | |
| --- | --- | --- |
| Price | Gold Coins | Sweeps Coins |
| $0.99 | 2,000 | 0 |
| $1.99 | 4,000 | 1.99 |
| $4.99 | 17,000 | 4.99 |
| $4.99 (only once per player) | 50,000 | 9.99 |
| $9.98 | 37,000 | 9.99 |
| $19.99 | 80,000 | 19.99 |
| $49.99 | 0 | 49.99 |
| $99.99 | 576,000 | 99.99 |
When it comes to withdrawals, players can redeem their winnings. Still, they must remember that the casino will only redeem winnings if the player has a verified United States bank account at an authentic bank. It can take up to 5 business days for the conversion and retrieval of the money.
LUCKYLAND SLOTS CUSTOMER SUPPORT
The casino offers 24/7 customer support for its players. Most issues can be easily resolved by having a quick look at the casino's FAQs section, which has detailed answers for all major concerns that a player might have. Players can also call on their Maltese number +356 99088901. In case a player wants to contact the casino via email, they can do so by filling in the online form present at the casino's website.
CONCLUSION
LuckyLand Slots is still young, but it has impressed many players early on in its career. Many people have high hopes for this unique online gaming platform that offers a completely different experience to its customers. It focuses on providing quality slots to its players and does not seem to be rushing into things, which is always a good sign. Overall, the social casino is a promising platform with an interesting concept, with many players walking away from the site completely satisfied and impressed.
FREQUENTLY ASKED QUESTIONS
Is LuckyLands Slots legal?
Yes, LuckyLand Slots is perfectly legal and has a license by MGA.
Can I win money by playing at LuckyLand Slots?
Yes, players can play at LuckyLand Slots using Sweeps Coins. Those wins can result in cash prizes, which can then be withdrawn as cash and used by the player.
How can I contact LuckyLand Slots?
Players can contact LuckyLand Slots by calling them at +356 99088901 or by emailing them through the online form provided on their website or directly at [email protected].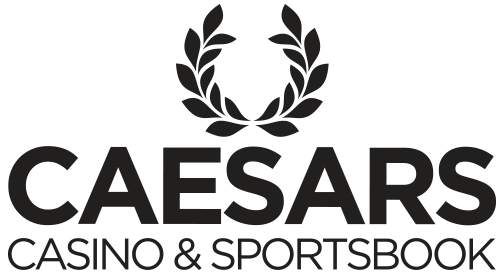 Up to $300 on your first deposit