CHUMBA CASINO
Chumba  Casino was founded by its parent company Virtual Gaming Worlds (VGW) and is a sweepstakes-based online casino that has been garnering a reputation as one of the leading social casinos since its launch back in 2012. Unlike many other online casinos where players make purchases and classically spend money, Chumba Casino carries out its operations through a system based on two virtual currencies: Gold Coins and Sweeps Coins. This unique system allows for overcoming and circumnavigating the legal gambling restrictions imposed by their respective states and effectively lets in players from most states in the US. This is because the promotional sweepstake model is legal in every state except Washington. Players can choose from more than 80 slots and a decent collection of table games, including blackjack, roulette, and poker. When a player decides to play with the Sweeps Coins offered by Chumba Casino, their winning spins are rewarded with more Sweeps Coins, which can then be turned in for cash prizes. It is to be noted that many Chumba players have won more than a million Sweeps Coins, which were then exchanged for cash prizes worth more than $1 million. That should be enough to get any player licking their lips.
CHUMBA CASINO BONUS AND FREE SWEEPS
Chumba Casino doesn't offer the typical kind of bonuses which are commonly seen at other casinos. Chumba has a two-part signup bonus which new players can take advantage of. Players can claim up to 2 million free Gold Coins and 2 bonus Sweeps Coins. After the registration process is complete, players will also be able to claim a Gold Coin package worth $30, which comes with an additional 30 free bonus Sweeps Coins for $10 when a player makes their first purchase. These Gold Coins and Sweeps Coins can be used to play all casino games. Moreover, the player can redeem any winnings for cash prizes when they use the Sweeps Coins mode to play. Since Sweeps Coins cannot be bought, players don't need to buy anything to play the casino games for free and get a chance to win cash prizes. It should be noted that players cannot exchange Chumba Online Casino Gold Coins for money or redeem them for prizes. When a player is playing in Gold Coin mode, their winnings are always awarded as Gold Coins, which they can then use to play more Chumba Social Casino Games.
CHUMBA CASINO GAMES
When Chumba Casino launched initially, it was more focused on developing exclusive titles that were made in-house. However, as time went on, they realized the potential of housing other games. They shifted their preference to offering select titles from licensed game developers, which took its somewhat limited game collection of having 20 to 30 games to over 80 games, including slots, progressive titles, and table games such as roulette, video poker, and blackjack. All games can be played in Sweeps Coin mode or Gold Coin mode, depending on the player's preference. The gameplay remains the same, regardless of whether a player is playing in Sweeps Coin mode or Gold Coin Mode. However, only spins that are made in Chumba Casino Sweeps Coin mode provide a chance for winning prizes. Chumba's FireShot Jackpot series of the progressive slot games is the most popular, with more than 1 million Sweeps Coins being awarded to gamers. A respectable number of players have also redeemed over $1 million in cash prizes while playing the jackpot series, with one player hitting a top prize of 1.8 million Sweeps Coins. Chumba's Fireshot Jackpot series includes games like Bombshell Jackpots, Stampede Fury, Reelin 'n Rockin', and Triple Double Fever. Although most of these games are quite alike, it is still recommended to go through the rules and regulations of each game since they may have a few variations.
SLOTS
Chumba Casino has a decent slot collection of over 50 slots. The collection covers a wide range of different styles, including vintage, three-reel fruit machine games with 1 cent spins, and modern 30-plus pay lines. Additionally, it also has multiple bonus-round extravaganzas featuring massive progressive jackpots. In short, Chumba Casino will have most of the slots for most kinds of slot fans. Some of the best ones include Cupid's Fortune, Duskmoon Faire, Big Goreela, Stallion Grand, Stampede Fury, Gem Huntress, Triple Double Fever, Super Hot 7s, and Vikings of the North.
OTHER GAMES
As mentioned before, Chumba Casino also has a decent collection of table games, which can be played either with Gold Coins or Sweeps Coins. These include blackjack, roulette, video poker, and jacks or better. Chumba Casino also has a video poker title, which is the standard jacks or better. In this game, players try to make the best poker hand they possibly can from five cards on the table. The cards not picked are swapped out for new ones, which is followed by the plays being paid depending on the hand.
CHUMBA CASINO BANKING OPTIONS
One of the most important things to consider while looking at which casino to play at is the casino's banking options since this solves future complications that might arise during deposits or withdrawals. Players must make sure that the banking options provided by the casino are convenient and easy to use for them. Also, the banking options provided by the casino must be safe and secure to make sure that the player's personal and financial information does not fall into the wrong hands. Chumba Casino makes sure that all information is completely encrypted and safeguarded. Chumba Casino provides quick, safe, and secure payout methods, with three trustworthy options available: Visa, MasterCard, and Skrill. Through Chumba Casino's withdrawal options, funds can take up to 5 days to get processed, though it may vary. For example, Visa transactions can take a maximum of 5 days for withdrawals, while deposits are processed almost instantly. Mastercard's deposits are processed instantly while withdrawals can be processed in one to three days. To avoid further inconveniences, players are encouraged to have all their required identification documents submitted beforehand and follow the right procedure. Players also tend to skip the terms and conditions section, which is not recommended. We encourage players to go through the terms and conditions section every time they play at a new casino. Although most casinos may look like they have the same rules and regulations, even minor points can result in major problems.
CHUMBA CASINO CUSTOMER SUPPORT
Like other major casinos, Chumba Casino also takes its customer support very seriously and provides many avenues for its players to contact the casino in case of any problems. Many questions that most players have are usually answered in the casino's legal terms and conditions document on their website. In case a player has another issue that hasn't been addressed in that section, Chumba Casino can be contacted in multiple ways. The easiest way is to send them an email at [email protected]. It can usually take 28-72 hours for a reply, but most player's concerns are fully addressed and resolved through this method. Another option is to write a post on Chumba Casino's Facebook timeline. Their Facebook team is usually very active and posts several times a day. Posting a question on their timeline will likely get a response within a day, possibly even a few hours. The only drawback is, of course, the public nature of the post, though many players don't have a problem with that. Finally, another solution provided by Chumba Casino is the standard Zen Desk email form. To send a question to Zen Desk, all players need to do is select the Contact Us option under the drop-down menu in the upper right corner. The form requires the player's username, full name, and a complete description of the question or problem, including any dates or other relevant details necessary.
FINAL THOUGHTS ON CHUMBA CASINO
Many players are a little reluctant to jump into Chumba Casino because of its sweepstakes platform, the way it operates, and mainly because it is so different from other casinos. Though that may be true, Chumba Casino is a really fun casino that provides a great platform for some fun and helps you to earn some cash simultaneously. Additionally, it serves the purpose of being a social casino and is meant to be fun and integrate a social community, which it achieves. Conclusively, if you're someone who is looking to have some fun and mingle with the community, Chumba Casino should be on your list.
FREQUENTLY ASKED QUESTIONS ABOUT CHUMBA CASINOS
How can I get free Sweeps at Chumba Casino?
Players can get free Sweeps by simply joining Chumba Casino and verifying their accounts. Once their account is verified, they automatically qualify for free Sweeps. Additional sweeps can be purchased by buying the Gold Coin packages or by requesting the casino via mail.
Is Chumba Casino safe and legit?
Yes, Chumba Casino is completely legit. It is owned by Virtual Gaming World, which is a publicly-traded company in the Australian Stock Exchange. Their random number generator is also certified and audited by iTechlabs, and the company goes through various processes to ensure that they keep their player's information safe and secure.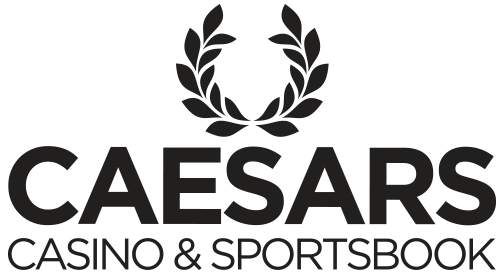 Up to $300 on your first deposit