CAN NEW JERSEY RESIDENTS PLAY CASINO IN A DIFFERENT STATE?
Applicable laws and regulations are amongst the most strict and complex in the gambling environment of the United States, with a range of various limitations and restrictions being place on a federal level. Additionally, each state is completely authorized to develop its own set of rules until and unless they don't interfere with the gambling laws laid down by the federal government. Before we get into the topic of discussion mentioned at the beginning, we need our readers to understand the gambling laws in New Jersey and how they work.
NEW JERSEY GAMBLING LAWS
Online gambling was legalized in the State of New Jersey in January 2011 with the passing of the New Jersey Senate Bill No. 490 that made online gambling legal for every citizen who was physically located within the state's borders and was over 21 years of age. Governor Christie vetoed the first version of the bill, although it was later revised and then passed in February 2013.
The specific law allows the legalization of online casinos and poker gambling for all of the state's residents and visitors, along with also utilizing the GPS software to make sure that players playing online on their cellular devices, laptops, and personal computers were indeed playing from with New Jersey. Additionally, the law makes sure to limit casino gaming exclusively to Atlantic City and requires all computers to be placed in licensed Atlantic City casinos for maximum security and control. Both online and land-based gambling in New Jersey is taken care of by the Casino Control Commission.
This consists of three hand-picked members appointed by the state governor, one of which is also responsible for overseeing the Casino Reinvestment Development Authority. This body fund projects to help the people of the general public by utilizing necessary contributions by the state casinos. There is another regulatory body that is responsible for finding out about potential licensees known as the Division of Gaming Enforcement. The Division of Gaming Enforcement (DGE) is also in charge of recognizing, tracking, and addressing various violations concerning the game rules, gaming equipment, underage gambling, IT systems, advertising, and more by keeping a close eye on the Atlantic City casino operators.   
A game is thoroughly investigated, checked, and verified by the DGE's Technical Services Bureau to ensure that its advertised odds are correctly represented and fair in its workings before it is made available for the general public to play.
Additionally, the service providers are put through an extremely challenging and meticulously demanding investigation, including a comprehensive look at the executive's past to make sure that all things are in order. Moreover, all site owners are required to do a so-called soft launch of the site before it can be made available to the public to gauge the response of the crowd, their overall input, and to make sure that the operator is following all rules and regulations and is operating fairly.
YES, THEY CAN, BUT THERE'S A CATCH
So, coming back to the initial question, can New Jersey residents play at casinos in a different state? The answer is yes, residents of New Jersey can enjoy playing online poker and casino games involving real money on completely legal grounds on sites sanctioned by the state.
The games are tested by the Division of Gaming Enforcement (DGE) to guarantee that the online casino site is fair and operates according to the acceptable rules and regulations. New Jersey law also states that gaming done through the internet "will take place entirely on the servers and computer equipment located in the casino based in Atlantic City". This means that legit gaming sites will be required to form partnerships with physical, land-based gambling venues located in Atlantic City. A list of all gaming sites that have been approved to conduct their internet gaming operations 24 hours around the clock is mentioned on the state's official website and should be referred to in case of any confusion.
The list of online casinos that have been made available to New Jersey players includes Borgata Casino, Score Casino, Borgata Poker, Play MGM Poker, Party Casino, Pala Bingo USA, Play MGM Casino, Pala Casino, Pala Poker, and Party Poker, courtesy of a partnership with Borgata Hotel Casino and Spa. The land-based casino opened in 2003 and features a sizeable 161,000 square feet casino floor along with nearly 3500 slot machines and more than 250 table games for players to enjoy playing classics like Baccarat, Poker, Roulette, Blackjack, Sic Bo, and Pai Gow tiles. Borgata's poker room also hosts daily poker tournaments and has the honour of being the largest one Atlantic City has to offer.
Its partner sites are completely authorized to conduct internet gaming as long as it is done in the state of New Jersey under a license issued by the New Jersey Division of Gaming Enforcement to the Marina District Development company.
New Jersey poker fans can rightfully consider themselves to be among the luckiest in the United States with several online poker rooms to choose from, all of whom are state-sanctioned. This includes Poker Stars, 888 Poker, Borgata Poker, Pala Poker, Party Poker, WSOP, and Play MGM Poker. From these, the players have plenty of options to choose from.
Borgata offers players the opportunity to play Texas Hold'Em, Five Card Draw, Omaha, Omaha Hi/Lo, Seven Card Stud, and Seven Card Stud Hi/Lo. Party Poker has scheduled tournaments that can attract upwards of 1000 entrants per event. Pala Poker gives its players a chance to enjoy the loveable classics such as 7-Card Stud, Texas Hold'Em, and Omaha, as well as allowing them to take part in multiple table Sit & Go Tournaments. 888 Poker has a vast variety of poker games, including Texas Hold'Em, Seven Card Stud, Omaha, BLAST, SNAP, and Pick 'em, along with a few others.
CONCLUSION OF NJ GAMBLING LAWS
Conclusively, it is important to note that New Jersey players can carry out their gambling businesses at offshore sites that are not regulated by the Casino Control Commission. However, playing at a properly licensed casino has its advantages. Firstly, New Jersey has strict body regulation standards for both land-based and online gambling ventures and thus provides its players with maximum protection.
This is an unparalleled peace of mind that can't be obtained otherwise. Additionally, players can fund their casino account through PayPal and have the option to be able to cash out in person at the casino cage. The verification and validation process goes through smoothly, and there are no withdrawal hold times. Comparing this with playing at an unregulated casino, which brings in extra risk and provides a less satisfactory gaming experience, New Jersey residents will be in a better position playing at one of New Jersey's licensed and regulated gaming sites.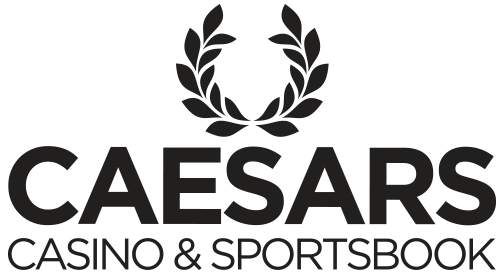 Up to $300 on your first deposit