HOW TO DEPOSIT AND CASHOUT IN ONLINE CASINOS
There has been a gradual increase in the traffic at online casinos, with many players opting to migrate to online casinos from land-based casinos. Online casinos offer players wider options with increased flexibility, convenience, and ease. One of the major concerns players have with playing at online casinos is their payments and deposits. This is why players must know how to withdraw their winnings, understand the terms and conditions imposed by the casinos to figure out the payment methods offered so they can choose what fits them best. Every online casino has different policies in place, but most of them are very similar in terms of what they require from their players.
Typically, players can cash out their winnings right away at classic land-based casinos, exchanging their chips for money. Although this might seem easier, playing at land-based casinos has its shortcomings and limitations, which is why most players opt for playing at online casinos. However, unlike land-based casinos, transactions may take a bit longer to process. First, players need to initiate a withdrawal at their online casino and then wait for their request to get verified. Though this may seem like an inconvenience to a few impatient players, it is actually for the best and is extremely necessary for security reasons.
DEPOSITS AND WITHDRAWALS
For an outsider, the whole process of depositing and withdrawing money might seem a bit daunting and complicated. Still, the truth is that new players at an online casino will be surprised at how easy it is for their deposits or withdrawals to get processed at online casinos. Although several issues could arise in this process, the most important one is deciding which payment method is most convenient for the player to use.
All other concerns are relatively insignificant and can be easily resolved in a very short period. Since payment methods are such a big deal for players and should be one of their top priorities, most respected online casinos offer a vast array of banking options so that every player that trusts the casino and creates an account with them is catered to. Needless to say, players must have a look at the banking options supported by the casino and make sure that one of the options available is convenient for them before they register at that casino. Furthermore, all these banking options provided by the casino are usually available for both deposits and withdrawals, further facilitating the process and providing more expediency to the players.
Nonetheless, as mentioned above, each casino and gambling establishment has its own set of terms and conditions for their respective deposit and withdrawals, which may vary widely from casino to casino, depending on the respective act being performed. For example, casinos may have different regulations for their deposit and withdrawal limits, processing times, verification procedures, accepted currencies, additional fees or charges, and so on. For this reason, we encourage all players to do a deep-dive into the casino terms and conditions and their rules and regulations and then choose which casino suits them best. A little time spent reading about the casino's procedures and processes will not only help you make your decision as to which casino you should choose but will further prove to be extremely beneficial in the long run while playing at that casino.
DEPOSITS
Before players can start playing, winning, and withdrawing their winnings, they'll need to deposit at the casino to be able to play. One of the most important aspects to keep in mind at the very beginning is to choose the currency which is most convenient to use during the process of registration, since this may not be available to change at a later stage. Furthermore, this will prevent additional charges that a player might face afterwards to convert their payments from one currency to another.
The procedure for deposits is quite simple: first, players are required to create/register an account with the casino. After the registration has been confirmed, they can log in to their account and navigate to the virtual cashier section. Once in that section, players have to select the deposit button, which will prompt a list to open up, featuring all the deposit options supported by the casino. After that, players are simply required to select the option which suits them best and follow the instructions. These instructions mostly require players to mention the amount of money they wish to deposit, followed by their banking details. After that, all they need to do is confirm the transaction, and their deposit will be processed.
Things work a little differently when it comes to online banking, though. Players will be required to select their respective banking institutions from the casino's drop-down menu and then sign into their online banking account with their specific username and password. When depositing for the first time through a credit or debit card, players are typically required to provide typical information: the name of the bank, the card holder's name, card number, expiry date, and the card verification code (CVC) before proceeding to specify the amount they wish to deposit and confirming the payment.
Online casinos usually process deposits instantly, and players will receive a notification from the respective gambling operator to confirm their deposit.
WITHDRAWALS
While the process of withdrawing your winnings from the casino may be as simple as making the deposit, it isn't as instantaneous since withdrawals can take anywhere from one to ten days to be processed, depending on the specific casino and the circumstances of the player. The procedure for withdrawals is almost the same as deposits: players are required to log in to their account at the online casino and navigate to the cashier section. Once there, click on the "Withdraw" button, which will display the different methods for cashing out supported by the casino. Choose the method which suits you best, and click on it.
Now, here is the tricky part: many respected online casino operators (almost all of them) require verification from a player when they initiate their first withdrawal. This is, of course, crucial not only for the security of the casino in making sure they're giving away the winnings to the right person but also for the player, as it ensures that there are no mistakes caused and no money is accidentally given to someone else.
This can be done in many ways, ranging from players being asked to prove government-issues identity documents to utility bills. The casino sends a verification code to an email address provided by the player, which is to be entered in a specific field on the casino website to proceed with the withdrawal request. Next, players are required to select the method of withdrawal that suits them the most, after which they provide their specific banking details and confirm the amount of money they'd like to withdraw. As mentioned above, for security reasons, the withdrawal may take some time since the casino must verify the request and make sure that the player is eligible to cash-out their winnings.
This small delay usually annoys gamblers a lot, who believe that withdrawals should be processed instantly as well, just like their deposits. While all players would certainly prefer this, the truth is that this little delay allows the casino operators to ensure that they make no mistakes, double-check the transaction, and do not send the money to the wrong person. This also allows casinos to prevent fraudulent activities like money laundering and identity theft, thus creating a safe and trustworthy environment for the casino and the players alike. As mentioned earlier, withdrawals may take anywhere from one to ten days due to different variables, including but not limited to the casino itself and the withdrawal method being used by the player.
GETTING VERIFIED
Players are typically required to go through a verification process when they initiate a withdrawal at the casino. While this is mostly be required for the first time only, it can also be required at a later stage when a player requests for large amounts to be withdrawn. While some people might see this as an inconvenience, the verification process is standard for almost all reliable and trustworthy gambling establishments, which are necessary for security and regulatory reasons. Rest assured, this process is not only in the best interest of casinos and gambling establishments but also for the players playing at that casino. It helps the casino determine and ensure all legalities are met, some of which include the player being of legal gambling age, ensuring that the banking details specified by the player are their own, and preventing the stealing of the personal and financial information provided by the player.
Players will also be required to provide scanned copies or pictures of their official documents to verify their identification, resident address, and banking details. Casinos typically require players to provide a copy of their ID card (front and back), the card they used to deposit funds into their account (front and back), their driver's license and/or passport, and a copy of a recent utility bill to confirm their address.
These documents can be sent for verification in a couple of different ways. One way to go about it is to send the documents via a fax machine. In case a player does not have access to a fax machine, they can scan all the required documents and send them via email to the casino's support team. If this option is not feasible either, a smartphone will do the trick: just take pictures of the required documents and send them via email. However, for this method, players must make sure that their pictures are high-quality so that verifiable information is legible. Overall, sending verification of the documents via email is usually the most effective and least time-consuming way. It should be noted that respectable online casinos never share the financial information provided by the players and are legally bound to keep them confidential.
However, to further ensure that the information does not end up in the wrong hands, players can take a few precautionary measures. One of these is to blur some of the numbers at the front of the cards, which can either be the first six numbers, the last four numbers, or the six numbers in the middle. Another very important tip is to blur out the three digits of the card verification code (CVC) at the back of the card.
REASONS FOR PAYMENTS GETTING DECLINED
While it may be frustrating for players to experience declined requests for withdrawals or deposits, there are various logical and legal reasons behind it. One common reason is insufficient funds in a player's credit or debit card, due to which their deposit request may be declined. In some cases, payments to and from online casinos might be blocked by a banking institution depending on where a player resides.
Another common reason why some players come across errors while withdrawing their funds is incomplete information because the player hasn't provided the casino with all their details and/or the casino is unable to verify their credentials. The most common problems, however, arise in case of promotional offers and bonuses. Promotional offers and bonuses at casinos have their terms and conditions, which many players skip on reading. This can include wagering requirements and time limits imposed by the casino for the specific bonuses and promotional offers. This is why we encourage everyone to thoroughly go through the casino's terms and conditions, as well as their wagering requirements and clauses for specific bonuses.
SUPPORTED CASH-OUT METHODS
Most of the leading online casinos strive to provide their players with the best online gambling experience. It is for this reason that they try to deploy a variety of payment methods to ensure that all their players have a seamless deposit and withdrawal experience. Some of the most common cash-out methods include credit and debit cards like VISA, MasterCard, and American Express, digital wallets like Neteller and Skrill, virtual debit cards, and bank transfers.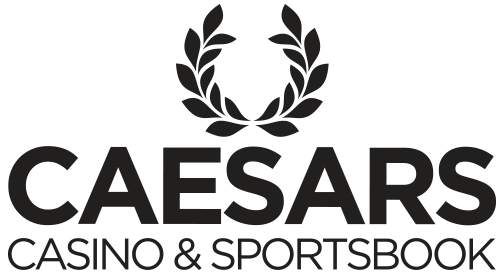 Up to $300 on your first deposit